It's a day when things are moving and shaking in the industry, some up, some down. Two of the most interesting are Colt and PTR Industries.
Colt
Colt's Chapter 11 filing is proceeding, and the court seems willing to leave the looters the current management in charge. As this management appears to be more interested in operating the company to allow more and greater opportunities to load it with debt and pocket the cash, and the company right now is at 100% debt saturation, the debt will have to be erased or at least significantly diminished by the court for Colt to emerge from Chapter 11.

A hearing was held Wednesday in which at least some bond holders tried to challenge the Colt proceedings (agenda here; pdf) but there does not seem to have been any significant result.
The company is unlikely to be able to make a true recovery as long as the Sciens Capital hedgies are in charge. But a true recovery doesn't really appear to be their objective.
Don't read too much into news that, "Colt has secured financing." Read this press release, not yet on Colt's website, and you'll see that this is simply debtor-in-possession financing that's a pretty normal and usual feature of Chapter 11 reorganization. This loan will have priority for payoff, but it's there to provide the necessary cash to support ongoing operations.
Colt's official filings in the case will be here.
http://www.kccllc.net/coltdefense
That site is operated by Kurtzman Carson Consultants, one of a small army of consultants, advisors, facilitators, and personified transaction-costs that pigpile on debtors in bankruptcy cases; think of them as opportunistic infections.
PTR Industries
From Horry County, SC, comes the unhappy news that PTR Industries, the Connecticut transplant, is having a hard time paying its rent and has been since 2014.

It's just been put on notice by the county (which owns its building) for the second time (the first was six months ago).
County officials sent a default notice to PTR on June 10 stating that the company had 30 days to pay its rent or the county would retake the building the company leases in the Cool Springs Business Park.

"We've come to a point in time where we've actually put them on notice that we're looking at exercising our rights under the lease agreement to recover those arrearages," said Arrigo Carotti, county attorney.

The letter states that county officials have tried to work out a payment plan with the company but haven't received any payments since March 23. Horry leaders remain open to negotiating a repayment plan, but the notice stresses that the company must address the matter quickly.

"So it's come to a point in time where we need some definitive action taken on their part," Carotti said, adding PTR has responded to the county's letter, but would not get into detail about the letter because it deals with contractual matters. "The county is not at the point of saying we're going to evict you and that's it. If the county could work something out with PTR, that would probably be our preference."
It sounds as if PTR is struggling to make the payments arranged in a payment plan worked out after the January notice. Rent is not the only problem the company's having, with some suppliers also complaining of arrears and missing payments. Do Read The Whole Thing at the Myrtle Beach Sun-News. Hat tip, Nathan S. at TFB.
Other Firms?
TFB also has news of layoffs at Surefire due to declining military sales. We've heard a local rumor of possible layoffs at SIG-Sauer but nothing in the news yet.
Publicly held firearms firms are doing well. Sturm, Ruger NYSE: RGR), which fell from its January 2014 peak of over $80 a share all the year long and bottomed at $34.50, has risen back to $57 largely on the strength of the market in general; Smith and Wesson (SWHC), normally much more volatile than Ruger, declined less in 2014, proportionately, and is trading at nearly $17, a five year high. It filed some statements with the SEC today and the directors have authorized a buyback of $50 million in stock. (A buyback is often a management vote of confidence in the future of the firm, and tends to support the price of the stock).
(Sorry for the delay in getting this post put up. Delays may continue all day Friday and into Saturday; stuff in the analog world keeps rescheduling our days – Ed.).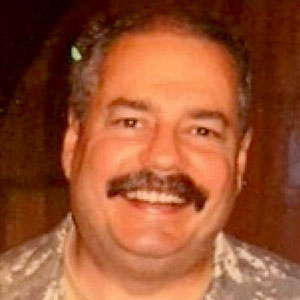 Kevin was a former Special Forces weapons man (MOS 18B, before the 18 series, 11B with Skill Qualification Indicator of S). His focus was on weapons: their history, effects and employment. He started WeaponsMan.com in 2011 and operated it until he passed away in 2017. His work is being preserved here at the request of his family.