You might want to arm yourself. In an attempt to use the coming budget sequester to force yet another tax hike, the Department of Homeland Security has released hundreds of illegal immigrants held for a variety of crimes — and is threatening to release 34,000 more. While most of the criminals have been charged with nonviolent offenses, some of the 34k are truly bad actors, up to and including murderers and kiddie diddlers.
The sequester is officially still three days away, but the Obama administration already is making the first cuts, with officials confirming that the Homeland Security Department already has released several hundred illegal immigrants from detention in order to save money.

"Over the last week, ICE has reviewed several hundred cases and placed these individuals on methods of supervision less costly than detention," ICE said in a statement. "All of these individuals remain in removal proceedings. Priority for detention remains on serious criminal offenders and other individuals who pose a significant threat to public safety."

Homeland Security Secretary Janet Napolitano on Monday told reporters at the White House that she would be forced to furlough Border Patrol agents, pulling them from their rounds along the U.S.-Mexico border.

She also hinted at the decision to release illegal immigrants, saying she would not be able to maintain the full slate of 34,000 detention beds mandated by Congress.
via Illegal immigrants set free from detention centers as sequester approaches – Washington Times.
To put this in perspective, the cut is about a sixteenth of a percent 1.6 percent (edited for bad math) of DHS's bloated budget, and doesn't even cut it back to 2012 levels — so it's a cut in DHS's 2013 budget hike only. But Napolitano is not serious about the border — she never was — and she's not serious about deporting serious criminals — she never was. Instead, her focus, and the Administration's, is to speed these bad actors towards citizenship.
Like we said, you might want to arm yourself. These guys aren't in jail for jaywalking, and they're going to take being released as a sign that they're free to return to the behaviors that landed them in durance vile in the first place, with the blessings of Secretary Napolitano and her sponsors.
So the only way we're getting them off the streets is feet first.
Note
This post has been edited to correct a rather embarrassing arithmetic error-Ed.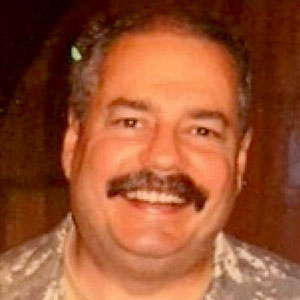 Kevin was a former Special Forces weapons man (MOS 18B, before the 18 series, 11B with Skill Qualification Indicator of S). His focus was on weapons: their history, effects and employment. He started WeaponsMan.com in 2011 and operated it until he passed away in 2017. His work is being preserved here at the request of his family.