So, the gang at ICE want to buy a new pistol. The initial contract solicitation, a Request for Information, is here (the meat of it is in the bit called the Statement of Work [.pdf]).
They're buying the Smith & Wesson M&P 9mm, even though that firearm is mentioned nowhere in the solicitation, which is ostensibly a request for several makers to provide guns for a run-off.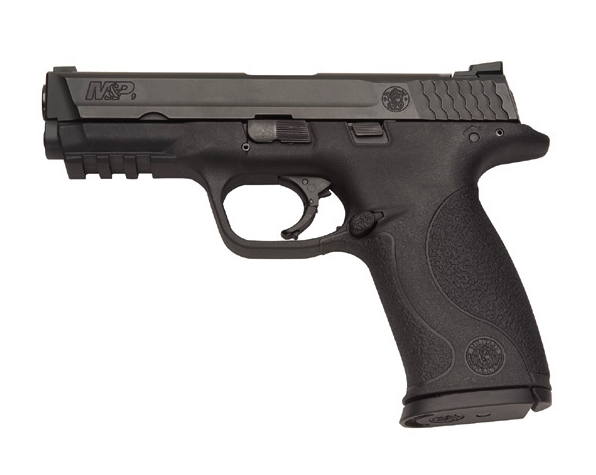 How do they get from a multi-vendor solicitation and, presumably, evaluation, to the apparently preselected M&P without mentioning either the pistol itself, or even the fact that "the fix is in", in any of their documents?
Welcome to the wacky world of government contracting, where sole-sourcing a contract is generally forbidden — and common.
How do they do it? When they've decided what they want, they look at characteristics that set the preferred item they want apart from its competitors, and then they write those characteristics — whether they're important, or not — into the Statement of Work.
For example, this SOW requires that the pistol have a polymer frame (so long, most SIGs, Berettas, etc), and that it have a consistent trigger pull on every shot (so long, every DA/SA automatic). At this point, only a plastic striker-fired gun or a DAO model is possible — and the trigger pull requirements rule out the DAO pistol (it has to be from 5-8.5 pounds pressure). So by this point you're down to Glock, M&P, and Glock's imitators. The solicitition demands an ambidextrous slide release: Tschuß! to the Austrian.
At this point, the new SIG P320 may still be in the running, because it has a striker-fired system, a polymer frame, and an ambi slide release. But the word we get suggests the fix is in; a few other detailed requirements like front sight configuration firm it up: and ICE's solicitation writers have written a new-pistol acquisition document that complies strictly with the letter of the law, whilst turning the law on its head and sole-sourcing Smith pistols.
Now, they're good pistols and most of the agents have fallen out of love with the current standard SIG in .40. (The agency has long been planning to revert to 9mm, as modern duty ammunition is almost as effective as .40 and the reduced blast and recoil translate to more hits on target, in the hands of real agents).
Of course, while we say, "they're good pistols," anyone who looks can find examples of agencies that had problems rolling them out. For example, NC Highway Patrol gave up on M&Ps in .357 SIG in 2013, and Texas DPS slow-rolled a rollout after having problems in early 2014.
Chris Costa also encountered a batch of M&Ps with abysmal accuracy problems last December, as reported at Monderno and on Chris's Facebook page at the time. The photos show rounds keyholing at pistol distances!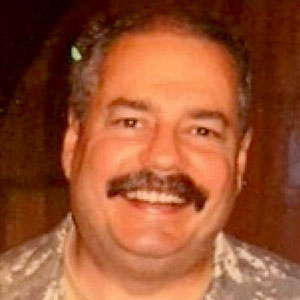 Kevin was a former Special Forces weapons man (MOS 18B, before the 18 series, 11B with Skill Qualification Indicator of S). His focus was on weapons: their history, effects and employment. He started WeaponsMan.com in 2011 and operated it until he passed away in 2017. His work is being preserved here at the request of his family.