President Trump spawned a series of news stories calling him a liar when he said at an address to Congress in Joint Session that "the vast majority" of terrorists convicted for planning or carrying out terrorist attacks in the USA were "from outside of our country." Here's what he said (from the official WH transcript), with the key sentence highlighted:
Our obligation is to serve, protect, and defend the citizens of the United States. We are also taking strong measures to protect our Nation from Radical Islamic Terrorism.

According to data provided by the Department of Justice, the vast majority of individuals convicted for terrorism-related offenses since 9/11 came here from outside of our country. We have seen the attacks at home -– from Boston to San Bernardino to the Pentagon and yes, even the World Trade Center.

We have seen the attacks in France, in Belgium, in Germany and all over the world.

It is not compassionate, but reckless, to allow uncontrolled entry from places where proper vetting cannot occur. Those given the high honor of admission to the United States should support this country and love its people and its values.

We cannot allow a beachhead of terrorism to form inside America — we cannot allow our Nation to become a sanctuary for extremists.
Now, you might expect his political opponents to zero in on his prescriptions, but instead, they accused him of making up his facts.
I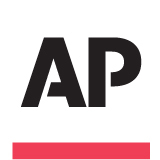 n an "AP Fact Check," AP reporters Calvin Woodward and Christopher Rugaber write:
THE FACTS: It's unclear what Justice Department data he's citing, but the most recent government information that has come out doesn't back up his claim. Just over half the people Trump talks about were actually born in the United States, according to Homeland Security Department research revealed last week. That report said of 82 people the government determined were inspired by a foreign terrorist group to attempt or carry out an attack in the U.S., just over half were native-born citizens.
If they were making the claims about the same thing, they can't both be telling the truth, right? And if they're making the claims about different things, while the Associated (with terrorists) Press is asserting they're addressing the same thing, then it's the AP that's lying, right?
But they're not done calling Mr Trump a liar.
Even the attacks Trump singled out weren't entirely the work of foreigners. Syed Rizwan Farook, who along with his Pakistani wife killed 14 people in the deadly 2015 attack in San Bernardino, California, was born in Chicago.

It's true that in the immediate aftermath of Sept. 11, the FBI's primary concern was with terrorists from overseas feared to be plotting attacks in the United States. But that's no longer the case.
Now, we're far afield from the supposed fact check, but today's reporters just can't get over themselves as opinion columnists, can they?
The FBI and the Justice Department have been preoccupied with violent extremists from inside the U.S. who are inspired by the calls to violence and mayhem of the Islamic State group.
Actually, that's quite mistaken. For the eight years of the Obama Administration, the DOJ was preoccupied with the "right-wing terrorist extremists" from the list created as a fund-raising measure by the Southern Poverty Law Center, whose main objective is ensuring that Morris Dees and his heirs and assigns be towards the right side of the continuum on a line that begins with "Poverty" and ends with "Bill Gates." So far, so good, as frightened donors have made Dees worth tens of millions.
But you can't keep the donors frightened unless the steel curtain of Fascism is ever descending on the United States. (And the whole racket would stop if said curtain ever actually arrived).
So, what else will they do to obfuscate the fact that their fact check has yet to produce contrary facts? Let's try a little time travel, Associated (with terrorists) Press style.
The Justice Department has prosecuted scores of IS-related cases since 2014, and many of the defendants are U.S. citizens.
And note: they're now comparing "since-2014" oranges to those "since-9/11" apples. Why would they do that?
There are two possibilities. (1) They are so innumerate that they do not realize 2001 ≠ 2014. That sounds prima facie ridiculous, but we've known some reporters, and most of them couldn't compute a 15% bar tip with the help of a staff of black ladies with slide rules. So, it's possible. Or, (2), they do know 2001 ≠ 2014, and they're trying to lie about whether the President lied.
The DHS document Woodward and Rugaber are going on about appears to be a draft leaked to the press by its author, a friend to the press, not the President. "Just over half of the people Trump talks about" were actually born in the United States, but what people did Mr Trump talk about? "individuals convicted for terrorism-related offenses since 9/11″. They are quoting a document addressing something different: "Individuals inspired by foreign terrorists," and moreover, a document written, as we will see, by someone who didn't even have a handle on the hundreds of terrorism prosecutions that have taken place in the last decade and a half.
Mr Trump did mention three incidents: Boston, San Berdardino and 9/11. Woodward and Rugaber seem to consider his claim invalidated by the fact that one of the 24 perpetrators identified in those crimes was native-born. In Associated (with terrorists) Press math, 23 out of 24 is not the vast majority. We don't expect Woodhead and Rugburns or whatever to do the percents, so we will: in AP math, 95.8% is not "the vast majority". (95.8333 repeating 3 for the pedants among you).
Oddly enough, though, the President was not working off the leaked phony-baloney memo written by some disloyal apparatchik trying to make him look bad, but from what he said he was: "data provided by the Department of Justice".
Now, you probably think that it was unfair of the president to use DOJ data that was not available to the stalwarts of the press. Except, he didn't. He used DOJ reports previously sent to Attorney General Jeff Sessions and Senator Ted Cruz in their capacity (in Sessions's case, his previous capacity) as heads of relevant Senate committees. Which were so secret that they were posted on Sessions's (now shut down) Senate website. On 13 January 2016. Where a reporter could have found it… if only the Associated Press had one.
Having downloaded it, being an actual reporter, Patrick Poole posted it today on Scribd. And now, we're posting it here for your convenience (we got the file direct from Patrick's Scribd):
Justice-Department-terrorism-statistics-2001-2014.pdf
Now, there are 580 terrorists and supporters — convicted ones, on that list; and that's just cases that are final and not sealed through the end of 2014. The list doesn't include a breakdown of who was native born and who was not, but other analysts (including Poole) have done the math, and behold! At least 380 of these 580 were just doing the terrorism Americans won't do.
Patrick also found that one Subcommittee had broken it all down:
When the staff of the Senate Judiciary Subcommittee on Immigration and the National Interest examined the open-source data for the 580 cases, this is what they found:

Using this list, the Subcommittee conducted open-source research and determined that at least 380 of the 580 were foreign-born (71 were confirmed natural-born, and the remaining 129 are not known).  Of the 380 foreign-born, at least 24 were initially admitted to the United States as refugees, and at least 33 had overstayed their visas. Additionally, of those born abroad, at least 62 were from Pakistan, 28 were from Lebanon, 22 were Palestinian, 21 were from Somalia, 20 were from Yemen, 19 were from Iraq, 16 were from Jordan, 17 were from Egypt, and 10 were from Afghanistan.

So Trump is correct: 380 of 580 (65.5%, or just under 2/3) were in fact foreign born.

It is no mystery, contra the Associated Press, where this data came from. And as you can note, all of these cases involved Category I, II, and III terrorism offenses.

That notwithstanding, some in the media and terrorism industry began throwing out other terrorism numbers from a number of difference sources with no reference to the Justice Department data cited by President Trump…
Poole's article deserves to have you Read The Whole Thing™.  Some of the reporters' fearless beating of strawman piñatas has to be seen to be believed, including an appearance by an even-wronger-than-his-usual-wrong Thpenther Ackerman, the "military and defense" reporter and Internet Tough Guy™ who totes would have signed up sometime during the last 15+ years of war, if only he hadn't been 4F on account of moral and physical cowardice. If you're ever wondering whether Thpenther is lying, there's a reliable tell: his lips move.
And he's what a reporter is, in this Year of Our Lord 2017. So are the AP's two fact-free fact checkers, Wooddud and Rugbugger, the Marquises of Mathlessness, the Khans of Confusion, the Imperators of Innumeracy.
Lord love a duck.
Exit thought: these are just terrorism cases. Boy howdy, if you could see the espionage and counterintelligence case statistics, which for obvious reasons are never going to see the light of day in our lifetimes, you'd see another whole cohort of immigrants (and asylees, and refugees, etc.) who ought not have been.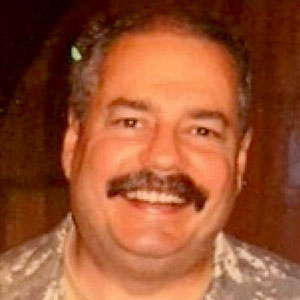 Kevin was a former Special Forces weapons man (MOS 18B, before the 18 series, 11B with Skill Qualification Indicator of S). His focus was on weapons: their history, effects and employment. He started WeaponsMan.com in 2011 and operated it until he passed away in 2017. His work is being preserved here at the request of his family.