Gun trafficking, and corruption. You couldn't make this stuff up.
[California State Senator Leland] Yee was shackled at the ankles when he appeared in court Wednesday afternoon with 19 other defendants. His demeanor was downcast, and he looked nervously into the packed gallery.
Awwww. Sucks to be him, right?
Yee was charged with six counts of depriving the public of honest services and one count of conspiracy to traffic in guns without a license. If convicted on all the counts, he faces up to 125 years in prison.
The gun charges alone are good for 20 years — longer than Yee believes murderers should do. (We're seeing a glimmer of rationality in his inmate advocady over the years). The trafficking charges involve guns, yes, but Yee was ready to deal in heavier stuff:
Investigators said Yee discussed helping the agent get weapons worth $500,000 to $2.5 million, including shoulder-fired missiles, and explained the entire process of acquiring them from a Muslim separatist group in the Philippines to bringing them to the U.S., according to an affidavit by FBI agent Emmanuel V. Pascua.
The conspiracy is larger and deeper than that, too.  
According to court documents, Yee performed "official acts" in exchange for donations from undercover FBI agents, as he sought to dig himself out of a $70,000 debt incurred during a failed San Francisco mayoral bid in 2011.

Yee is also accused of accepting $10,000 in January 2013 from an undercover FBI agent in exchange for making a call to the California Department of Public Health in support of a contract it was considering.

The agent who discussed arms with Yee presented himself as a member of Ghee Kung Tong, a fraternal organization in San Francisco's Chinatown that Chow headed. It was among the sites searched Wednesday.

Firefighters were seen going inside with a circular saw and later said they had cracked a safe. FBI agents exited with boxes and trash bags full of evidence that they loaded into an SUV.

Chow is accused of money laundering, conspiracy to receive and transport stolen property, and conspiracy to traffic contraband cigarettes.

He was denied bail because he was deemed a flight risk and a danger to the public. The Department of Homeland Security has been trying to deport Chow, who is not a U.S. citizen, since he was released from prison in 2005.

Yee is the third Democratic state senator in California to face criminal charges this year. Sen. Rod Wright was convicted of perjury and voter fraud for lying about his legal residence in Los Angeles County, and Sen. Ron Calderon has been indicted on federal corruption charges. Wright and Calderon are taking a voluntary leave of absence, with pay, although Republicans have called for them to be suspended or expelled.

Yee, 65, represents western San Francisco and much of San Mateo County. He is best known for his efforts to strengthen open records, government transparency and whistleblower protection laws, including legislation to close a loophole in state public records laws after the CSU Stanislaus Foundation refused to release its $75,000 speaking contract with former vice presidential candidate Sarah Palin in 2010.
via California lawmaker faces gun, corruption charges – Washington Times.
The last graf we quoted is nonsense: what Yee is known for is anti-gun extremism, and anti-incarceration activism, whose Senate Bill 9 two years ago shortened the de facto sentence for many of the Golden State's murderers to 15 years.
Yee got a deal you wouldn't get, a sweetheart deal from his fellow California state workers, the judges: he's out on bail. We leave the methods an obscure low-level politician, of demonstrated low integrity, used to secure the half-million for the bail as an exercise for the reader.
Another Yee associate didn't make bail, as he was also involved in a murder-for-hire scheme.
Yee was in the news in 2012 for an extremist gun control proposal, SB 249. In California, "assault weapons" are already banned, but by replacing a magazine release with a release that requires a tool or the nose of a cartridge to function (a type of release often called a "bullet button" after one of the trade names of such CA-specific gadgets), Golden State inmates can build and own ARs and AKs. This infuriated Yee, who said at the time, "[I]t is a fact that such weapons are more likely to be used to kill an innocent person than used in self-defense. …[T]hese types of gun control laws are effective in preventing gun-related homicides." Yee ally Darrel Steinberg, who hasn't yet been indicted in this latest gun-smuggling and corruption scheme, joined him in supporting the bill, saying that "having multiple clips and semi-automatic weapons that can shoot 100 or more bullets" is "a joke," "ridiculous," and unnecessary. (Steinberg is crawfishing away from Yee as fast as he can, now). At the time, the Huffington Post said that opposing Yee's bill was racism, because Yee, who has condemned American gun laws and praises those of "other nations with strict gun access," presumably including his birthplace, Red China, is asian-American. S. 249 was, in essence, a ban on semi-auto guns with fixed, nondetachable magazines. (It died in committee, even in California, and then was resurrected as a part of a comprehensive gun ban bill that the governor vetoed).
Even the usually somnolent mainstream media noted Yee's hypocrisy here. A few examples:
LA Times: Sen. Yee's gun control persona clashes with picture in FBI affidavit. A few gems in here. "In 2006, Yee was named to the Gun Violence Prevention Honor Roll by the Brady Campaign." Compare, from Yee's bagman Jackson: "Yee fully understood the check being provided to Sen. Yee's campaign was solely for the purpose of getting an introduction to the arms dealer."
The Sacramento Bee: FBI: California Sen. Leland Yee took bribes, trafficked guns. The Bee actually holds Yee's party affiliation (the same as the Bee reporters', naturally) for the third paragraph. The pro-Yee reporters manage to bury his gun control activism much deeper: 13 paragraphs down. That's doin' a brother a solid, eh? It's only in the 17th paragraph, about 15 grafs further than most newspaper readers go, that they submit to the irony with: "The same year the undercover agent got Yee to facilitate the illegal gun transaction, the senator carried a pair of gun control bills."
San Jose Mercury News: State Sen. Leland Yee indicted on arms trafficking, corruption charges (not linked due to presence of Undertone malware). This story noted that among the arms Yee said he could provide from Phillipines-based Chinese arms dealer Wilson Lim were M16 rifles. They did mention him being part of the Senate's Democratic establishment in the first graf, though.
ABC News: California State Sen. Leland Yee Indicted on Weapons Charges, Was Gun Control Crusader. Well, he still is a gun-control crusader; reports indicate he's refused to resign his seat, or suspend his campaign for statewide office. ABC quotes Alan Gottlieb of the CCRKBA:"If these allegations are true, Sen. Yee is easily the biggest hypocrite on gun control to walk the halls of the capitol in Sacramento, if not the entire United States."  Actually, he's pretty typical.
Forbes: California Democrat And Gun Control Advocate Charged With Arms Trafficking. This story also notes that Yee wasn't just opposed to the 2nd Amendment, but also the 1st — he fought for a ban on violent video games. And "Yee and Jackson were involved in the trafficking conspiracy to such a degree that they even discussed the specific details of the types of weapons the undercover agent was interested in buying and importing." And the interesting fact that Yee is only one of three California Senators indicted this year — all democrats. Forbes also notes what some stories miss, that Yee is specifically charged with dealing in stolen firearms.
conversely, the conservative and gun blogs are exploding in schadenfreude.
See ya in 10 to 20, Mr Yee. Yee is (as mentioned above) a Brady Campaign Honor Roll member (you keep using that word, "honor." It does not mean what you think it means) and as one might expect is rated 0% by the Gun Owners of California, and D by NRA. (Why not F? Because being an incumbent is worth a letter grade or three to the spaghetti-spines at NRA?).
As the story percolated, unindicted Yee associate Steinberg was quoted telling employees of the thoroughly corrupt State Senate to "hold your heads high" and not "feel down about the institution." Why?
Yee was dealing arms — stolen guns, automatic weapons, shoulder-fired antiaircraft missiles — to undercover agents he thought were terrorists and criminals for at least three years (the FBI's had wired people talking to him since 2011). While he was pursuing restrictions on California's much-abused gun owners. While he was pursuing an end to life sentences for young murderers.
Yee's pro-murderer language:
When a defendant who was under 18 years of age at the time of the commission of the offense for which the defendant was sentenced to imprisonment for life without the possibility of parole has served at least 15 years of that sentence, the defendant may submit to the sentencing court a petition for recall and resentencing.
If you know the Californistan courts, you know that means than no sub-18 murderer (past or present, as the law is retroactive to free currently incarcerated thuggees) will ever get a sentence of more than 15 years again.
Exit question: what's going to kill more people, your AR-15, or Yee's murderers? (Yes, Yee's bill to release violent yout's at 15 years, when they still have plenty of good killing years ahead of them, passed both houses and was signed by a delighted Governor Moonbeam).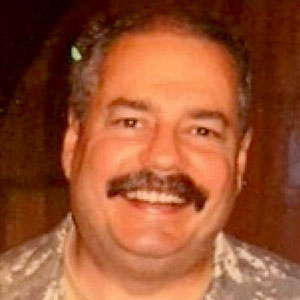 Kevin was a former Special Forces weapons man (MOS 18B, before the 18 series, 11B with Skill Qualification Indicator of S). His focus was on weapons: their history, effects and employment. He started WeaponsMan.com in 2011 and operated it until he passed away in 2017. His work is being preserved here at the request of his family.