We're From the Government, Here to Help You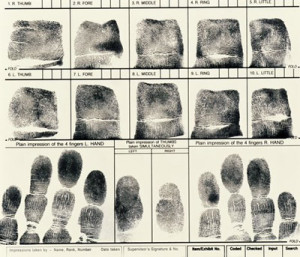 That's the most chilling phrase in the English language these days.
There's the OPM's carelessness with security clearance files. (Careless? One server's password was "Password." Another had the far more secure "Password1". But those were just two servers and they didn't even have an inventory listing how many servers they own). The IT managers were all compensated well into the six figures for this brain-dead performance, and none of them has lost a job, a paycheck or even a performance bonus, which are automatically awarded to anyone who can fog a mirror, or even, who once did sometime in the past year. The agency spends $82 million a year on IT, and they can't account for it.
No, we're not kidding. We wish. Who has clearances?
Every officer in the Armed Forces.
Every worker in the intelligence community, uniformed, civilian or contractor.
Every service member in sensitive and special operations units, as Sen. John Boozman (R-AR) noted.
A large quantity of law enforcement personnel.
Friday, they let it slip that they'd also lost the digital fingerprints of all applicants.
And then there's Veterans Affairs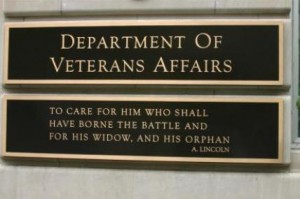 But wait! At least they're not the VA. The VA is not having a good week, and as usual when the VA has a crummy time, it's their own damn fault.
What happens when you make a disability claim? Sometimes, it ends up in a shred bin. That was a problem seven years ago, and the Department made promises of new safeguards. It's defense now? Hey, it was only 10 vets. Close enough for government work!
But the new word is that they've cut the backlog of vets waiting for appointments or other care by 30% — because 30% of the vets have died while waiting. That news story analyzed this VA analytical report (.pdf).
Speaking of dead vets, the agency is so bureaucratically inept that 2.7 million of them are still on VA rolls as beneficiaries. Some of them are getting medical treatment after death, which indicates that either The Walking Dead is a documentary, or there's a whole lot of identity theft going on.
According to the internal VA report published April 1 by the department's Date of Death Workgroup, the records of 10 percent of veterans in the VA system indicated "activity" — they received compensation payments, visited a doctor, made an appointment or had a prescription filled — after their actual date of death.

In one case…. such a miscommunication allowed 76 prescriptions to be filled at one pharmacy for controlled substances such as oxycodone, hydromorphone and Valium.

And, according to the report, some prescriptions have been filled years after the date of death — "on average, almost 12 years after the date of death."
No wonder they're missing buckets of money (which we'll get to anon) and unable to catch up with registrations. But some of the vet registration backlog dates as far back as 1996.
Speaking of that backlog, some part of it was created deliberately by misrepresenting to vets what paperwork they needed to file, so as to give VA workers a break, and a justification for ignoring applications for benefits.
In a Dec. 2013 email exchange, Lynne Harbin, deputy chief business officer of member services, discussed her intention to dodge questions posed by the American Legion about how many veterans were waiting to learn of their eligibility for VA health care.

"Note that I am skirting the issue of the numbers of pending records and instead focusing on what it means and what we are doing about it," Harbin wrote to colleagues.

In an earlier email, Harbin expressed the VA's need to resist asking for veterans' discharge forms.

"Interested in hearing what the data shows, but know that politically informing veterans to give us their DD214 would be unacceptable," Harbin wrote in a June 2012 email exchange.
They're getting the authority to fire bad actors on VA's staff, whether they want it or not. Would you believe they don't want it? The measure also removes the department's authority to reward malefactors with extra unpaid vacation, and to lavish cash awards and bonuses on them while their dismissal is pending, both of which are standard VA (and really, Federal) practice.
It's unlikely to change anything — VA Secretary Robert McDonald opposes it, because it's something like accountability  — but it rocketed through the House Veterans Affairs Committee on a party-line vote. The committee chairman asked, "Are you going to stand with bureaucrats or veterans?" VA Secretary McDonald, the senior leaders, the employee's unions and the minority of the committee have said that the employees have rights, unlike the vets. The measure, which the pro-union and anti-vet Washington Post spins as "limiting employees' appeal rights," will be on the House floor in two weeks at the outside.
One of the useless mouths to feed that a good manager, which is to say nobody at VA, would fire is probably Lina Giampa, HR manager at the cesspool Germantown, PA regional office who spent her time tweeting threats to whistleblowers.
In Oregon, the VA's been shifting costs around the budget by moving Hepatitis C sufferers into the Veterans Choice program, which was meant for vets who live too far from a VA facility. We're agnostic (without more information) on whether this was a rob-Peter-pay-Paul dodge, or a brilliant bit of bureaucratic legerdemain. It seems if they did not do this, they will run out of money because of new and expensive (but, fortunately, effective) Hep C treatments. The general population has about 1% prevalence of Hep C infection, but among VA patients it's a staggering 6%, mostly in the Vietnam demographic. Hep C is considered presumptively service-connected in Vietnam vets, as we understand it. This one paragraph gives some idea of the challenges that the VA would still have even if they were any good at what they.
Rep. Ralph Abraham (R-LA), threatened with losing a hospital in his state, ripped the department's mismanagement, as managers told Congress that they'd somehow burned a $2.5 billion hole in their budget, and if they didn't get more money they'd start closing hospitals, rather than rein in their own perks.
Priorities! We could see the day arrive that the entire Department of Veterans Affairs runs well and smoothly, without wasting any effort at all on the troublesome vets. That seems to be management's objective, anyway.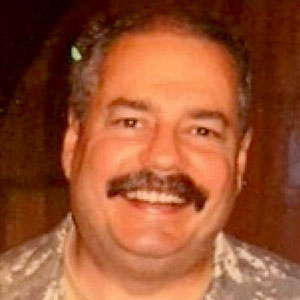 Kevin was a former Special Forces weapons man (MOS 18B, before the 18 series, 11B with Skill Qualification Indicator of S). His focus was on weapons: their history, effects and employment. He started WeaponsMan.com in 2011 and operated it until he passed away in 2017. His work is being preserved here at the request of his family.