Here's another amazing find by Fred, in an auction catalog that AFAIK hasn't come to Hog Manor yet in the treebark edition. but is already online. (Uh, we just realized, thanks to a comment, that while we were sleep-writing this post last night we confused Rock Island, whose catalog we do subscribe to, with James Julia, whose catalog we don't — and probably should. The two auction houses are entirely different, and are keen competitors; both have a seemingly endless supply of historic firearms).

Auctioneer James D. Julia has a rare Confederate Whitworth up on the block. This one even has the four power Davidson telescope.

The brass tube Davidson scope was adjusted for elevation by turning the knurled knob on the right side of the forearm. This loosened the clamp on the left side so the 1-1/2″ bar graduated in 1/16″ increments could be raised and lowered, pivoting on the rear mount secured by the rear lock plate screw. The normal long range ladder sight could be used for normal short range shooting. There is extensive documentation on the acquisition of this rifle, along with correspondence regarding the use of these guns during the Civil War. This gun was originally found with the telescopic sight missing which was later purchased from Confederate authority Steve Mullinax and put back on the rifle according to documentation. In a 1992 letter from noted Whitworth authority John Morrow The Confederate Whitworth Sharpshooters, 1989. "The telescope mounted Whitworth '2nd Quality' No. C529 Rifle" described here conforms to the specification of all the other known surviving examples of the Confederate Purchase Special Arms. Specifically, it is in the correct SN range, the simple form of the iron sights, two bbl bands, lack of a safety bolt, common breech rather than patent breech, very short muzzle projection beyond the forend cap (note that the bbl appears to have lost 3/16″ at the muzzle, it should be 33″ exactly), the method of mounting the telescope the form of the checkering and everything else about it confirm this. The total number shipped in this telescopic configuration is not known but only 8 have been traced up to this moment." One identical to this gun, is pictured in Firearms of the Confederacy, plate XXIII and discussed on pages 27 and 28.
Fred goes on to explain what the marking "2nd Quality" on Confederate Whitworths means, and as always, Read The Whole Thing™.
Along with many photos, Julia has published a detailed provenance (.pdf) on the rifle. It goes back to its "rediscovery" in March, 1991, so you've got 26 years of the rifle's over-150, and 125 or so years of mystery. Better than nothing.
At that time it was acquired by one Tom Hutchinson of Alton, Illinois, and Hutchinson immediately began a search for the just-as-impossible-to-find telescopic sight. Which he did find and have reinstalled. Whitworth military rifles with possible Confederate provenance are you-can-count-em-on-your-fingers rare, and several are missing their scopes; it's the sort of detail collectors argue about, whether this rifle is original or restored. We would say "restored with original and correct parts," perhaps, and that is pretty much what Mr Hutchinson, subsequent owners if any, and the James D. Julia crew have done.

That is also a solid reason why you should read every line of an auction catalog item, examine every picture, and ask questions rather than make assumptions. Sure, you may be bidding on a $300 Glock rather than a five-figure Confederate sharpshooter rifle, but it's your money, and you earned it (we hope), and don't want to be disappointed, surprised or definitely shocked when you open the package.
In our experiences with premier auctioneers, mostly with RIA, we've had a couple of positive surprises when guns were better than described, and only one negative surprise — when we didn't look hard enough and long enough at the images, which accurately showed the poor condition of the extreme rarity we were purchasing.
Rare Firearms… An Investment?
Julia estimates that the rifle will sell for $50,000-70,000. According to the Bureau of Labor Statistics' Inflation Calculator, inflation alone has raised today's value of the $17,500 that Mr Hutchinson presumably paid to approximately $31,200, or approximately 178%. If the gun sells for low estimate, 286%; high estimate, an even 400%. That sounds great, but remember it's over 26 years, and 178% of it is pure inflation, so your real gains are 90% to 222% over 26 years. How does that compare to the stock market?
If you invested in the S&P 500, according to this calculator, in March 1991, you would have made an annualized return of over 9.5%, and reinvesting the dividends into the account would have made a total of ~977% (540% without reinvesting). The calculator lets you calculate while accounting for inflation, and as you might expect, deflates those big numbers. Your total is only 502% and that comes to an annualized rate of return of 7.47%.
Not what Jack Madoff promised, but a pretty good example of a real-world result. But it's more than double what the Whitworth did.  If.
If? Yes, if Julia's estimate is right, and not the usual auctioneer lowball. Some lots do sell for under estimate — and some lots blow estimates away. We would not be shocked to see this rare rifle rocket into the six figures. If it goes for a quarter-million, as some rare, historic, and beautiful firearms have done of late, then this rare rifle has blown the stock market away. But it's not the way to bet your retirement fund.
In general, firearms are a lousy investment. On the other hand, they're a very financially sound piece of personal property. And on the gripping hand, something you want to buy anyway, and that will almost certainly sell for as much, if not more than you paid for it, even if it's not the very best economic use of your money… well, things like that are rare. If you're that guy, jump on it.
This Post Has Been Corrected
Due to operator fatigue and lack of layers and layers of editors, the original release of this post discussed Rock Island and Julia as if they were the same thing, which was probably received by both houses as an insult. (Actually, we in the collector community depend upon them both).
While correcting that error, we also decided to expand on the penultimate paragraph of the original post (the one that begins, "If? Yes, if Julia's estimate is right…") to include a discussion of the probability and consequences of this rifle blowing through the auction house's $50-70k estimate.
Naturally, we regret the error, are grateful to the reader that identified it, and take pride in correcting it. A correction or clarification is always welcome in the comments.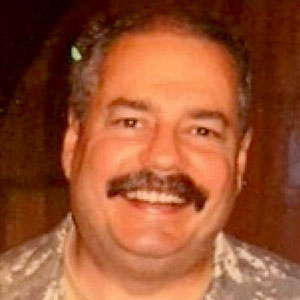 Kevin was a former Special Forces weapons man (MOS 18B, before the 18 series, 11B with Skill Qualification Indicator of S). His focus was on weapons: their history, effects and employment. He started WeaponsMan.com in 2011 and operated it until he passed away in 2017. His work is being preserved here at the request of his family.