In Maryland, New Jersey detective Joseph Walker was attacked by a fat, angry thug named Joseph Harvey Jr. Harvey and his friend Adam Pidel charged Walker, despite being warned that Walker was a police officer and would shoot them. They continued, and Walker shot Harvey. Pidel then stopped, but Harvey resumed his charged (and Walker resumed shooting him, scoring two more hits). In all, Walker fired three shots and scored three boiler room hits. Harvey has gone to the place where he can no longer menace any motorists.
And the might of the State of Maryland landed hard on Walker. Police and politicians are hostile to out-of-state cops carrying in the gun-free zone (and murder hot spot) of Baltimore and elsewhere in Maryland. They can't stop it, because a national law pre-empts them, but they can pull out all the stops to make an example of anyone who takes advantage of the Federal law to cull the native criminal class — as Walker did. And so an ambitious prosecutor mustered an at-all-costs attempt to imprison Walker on first degree murder charges, or anything else that might do the job. That attempt failed before noon today as the jury acquitted Walker on all charges.
District Attorney Anne Colt Leitess, who led the attempt to frame Walker, was bitter and angry after the jury rejected her office's entire case, including multiple fallback arguments and lesser-included offenses her underlings dangled before them to bait a conviction on something, anything. But the jury didn't bite, and Joe Walker is headed home to his family, while Leitess's client, Harvey, is still dead. You could argue that that's the best outcome for society — in both cases.
Race was a factor in Harvey and Pidel's attack on the Walker family (the two Maryland brutes are white, the Jersey cop and his family black) and seems to have been a factor in Leitess's relentless pursuit of Walker: even after the trial, she condemned him: "I am concerned that Mr. Walker, as a law enforcement officer, is a very aggressive person," she told the press in an angry interview, nostrils flaring and lips curling in a contemptuous sneer. She further accused him of "aggressive, threatening behavior" and "hiding behind his badge." Unlike Harvey and Pidel, Leitess didn't refer to the Walkers as "niggers," at least, not in front of the cameras.
For example, according to testimony as reported in the media, two bellowed statements from Harvey were, "What's your fucking problem, nigger?" and, "I'll fucking kill you, nigger!" The jury may have taken Harvey's expressed intent into account when asked to judge Walker's defense of self and family.
Leitess has declined to prosecute Pidel. 
A police defense nonprofit complained about Leitess's and her underlings' misconduct during the case. Of course, complaining is what nonprofits do, especially when they want to raise money. It's unlikely that there will be any finding that Leitess's conduct strayed outside the very broad bonds of what is normal prosecutorial discretion. It's just tough luck for Joe Walker that he was the ham sandwich du jour.  The Capital Gazette:
[National Police Defense Foundation executive director Joseph] Occhipinti said that in order to get an indictment, [Assistant State's Attorney Michael] Dunty misrepresented what happened on the night of the shooting.
A prosecutor held responsible for misrepresentation? Occhipinti can ask, but it ain't gonna happen.
The Baltimore-Washington media were about as angry as Harvey had been, with TV reporters (such as the one that autoplays after an obnoxious ad for the third-rate insurer Hartford, on the Baltimore Sun site) expressing shock and anger that Walker could "just shoot a guy."(If it wasn't for The Hartford, we'd include the video, because the guy's mystified outrage needs to be heard to be believed).  Of course, TV reporters could scarcely be blamed for being ignorant about the case and about self-defense in general: they're typical of the low-information news consumers who get their news in predigested, inaccurate chunks from their own stations. And the reporters didn't use the n-word; you gotta give them that.
A CBS Local story is typical, retelling the story in tones that make Walker look like a guilty man who beat a solid rap:
It was June 8, 2013, when Walker, his wife and kids in their minivan were cut off by a car driven by Anne Arundel County native Joe Harvey and one of his friends. A racial slur-filled road rage episode followed for more than a mile. When it was over, Harvey lay dead on the side of the highway, shot three times.
After getting the date right, that's pretty much the limit of accuracy in this post. Actually, Harvey flipped out because he thought Walker's minivan cut him off — testimony in the court case agreed on that. The racial slurs all came from Harvey and Pidel (one of them also seems likely to have thrown a bottle at the van). And Harvey and Pidel attacked the Walkers after Walker stopped. "A road rage episode followed." Subject, verb, but they don't teach that in J-School these days.
Walker's conduct is certainly subject to criticism, if for no other reason than that it put him at the mercy of an Ahab of a prosecutor and a Maryland jury — that's not a position any rational man would reason himself into. In a road rage case, it's better to let some guy blow off steam in his car and remove yourself from the scene than it is to confront him. And if you're legally carrying a gun (with or without a badge), you should feel the weight of that firearm as a pull towards the side of restraint and moderation. Had things gone that way, Joe Walker would not have had the scare of his life and a months-long ordeal in the courts. Of course, improving the gene pool by whacking Harvey would have been left to someone else, but this is the classic case where it does not pay you to be the volunteer.
For the best coverage of the case (if spotty because of the lack of public streaming or transcripts) we recommend, as always in self-defense cases, Andrew Branca of the Law of Self-Defense book and blog. He covered this case at Legal Insurrection, where's he's part of a crack legal blog team.
UPDATE
This post has been corrected, to eliminate a bonehead error in the first line that made Walker a "Maryland" cop. He is a Jersey cop who came close to being a Maryland <i>con</I> but is now home with his family. Thanks to Joshua in the comments for the correction! -Eds.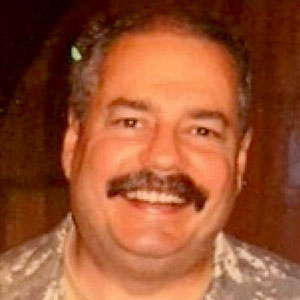 Kevin was a former Special Forces weapons man (MOS 18B, before the 18 series, 11B with Skill Qualification Indicator of S). His focus was on weapons: their history, effects and employment. He started WeaponsMan.com in 2011 and operated it until he passed away in 2017. His work is being preserved here at the request of his family.