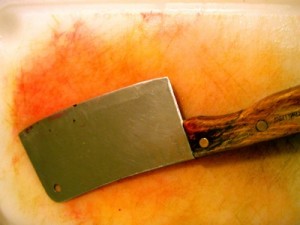 Like this one, in Manhattan's Chinatown. The victim was saved by fast-thinking and -acting firefighters from FDNY Engine Company 9:
Ming Guang Haung, 28, was arrested on Sunday after he allegedly used a meat cleaver to hack and slash at his wife.

"He pulls a cleaver out of his waistband and starts hacking at this woman. I rush him, I try to grab the cleaver, but he's swinging six, eight, maybe ten times," firefighter Jose Ortiz said.

Ortiz, ran outside and grabbed the man, sending his weapon flying.

"We finally get him down on the ground. The lady that was hurt, she bolts. (Fellow firefighter) Shane (Clark) follows her, because I told him, 'You've got to follow the lady, because she's hurt,'" Ortiz said.

Firefighter Shane Clarke chased the woman to a restaurant nearby on East Broadway.

"I ran up to the commotion, and I could see that she was bleeding heavily all over her body, and so I ran back, I grabbed a trauma bag, and at that point, she was sprinting down the block," Clarke said. "I think she was panicked, more than anything else."

The 23-year-old woman was taken to Bellevue Hospital. She was initially reported in critical, but stable condition, and later in serious condition, with lacerations to her face, back and hip.
via Police: Man Attacked, Critically Injured Wife With Meat Cleaver « CBS New York.
What do people like Cuomo think? When guns are outlawed, or just not handy in the moment, criminals will magically transform into blithe, lotus-eating spirits? The evidence of our experience is that the individual who opts for crime will use any weapon available to him that meets his threshold of lethality.
You know, like a meat cleaver.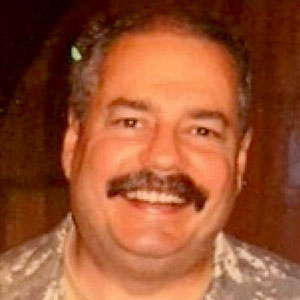 Kevin was a former Special Forces weapons man (MOS 18B, before the 18 series, 11B with Skill Qualification Indicator of S). His focus was on weapons: their history, effects and employment. He started WeaponsMan.com in 2011 and operated it until he passed away in 2017. His work is being preserved here at the request of his family.