Rochester, New York's loss is Summerville, South Carolina's gain as American Tactical Imports relocates 117 jobs from a hostile to a welcoming environment. The firm will spend $2.7 million setting up the new plant and warehouse.
New York politicians did not comment on this latest move, but in the past have spoken of firearms industry employers and their employees with contempt. ATI's most popular firearms have been banned in New York since Governor Andrew Cuomo pushed through the so-called SAFE act on an emergency basis
Here's an ad for American Tactical's products, specifically, home defense shotguns:
As an importer, their line changes frequently. Possibly their best known gun at present is the imitation .22LR StG-44. That gun currently shows as out of stock and they're blowing out the wooden shipping boxes, which were also made — by the Amish, ATI proudly notes — in New York. It's uncertain whether we've seen our last .22 Sturmgewehr, or whether they've just run down inventory in preparation for the move. It may be the latter, as many other popular ATI products also show out of stock on the manufacturer/importer's website.
Summerville is not in Horry County where many other unwanted New York and New England gunmakers have found new homes, but in Dorchester County, near Charleston where ATI's products frequently enter the country.
While the proximity to the Charleston port of entry was cited by the company, it was only the second of the two main factors: the primary one was given in an ATI news release.
ATI believes it is imperative that a firearms importer and manufacturer do business within a state that is friendly to the Second Amendment rights of the people.
One typical news report from New York didn't mention that part of the ATI release:
A Rochester-based company that makes firearms, ammunition and tactical equipment is relocating its headquarters in Dorchester County, South Carolina officials announced Monday.

The state Department of Commerce said that the $2.7 million investment by American Tactical Imports, currently located on Airpark Drive, would mean more than 100 new jobs for the Summerville area.

At its new South Carolina facilities, ATI is also setting up a distribution center and a limited firearm assembly. The company is also moving its customer service operations and sales office to the Summerville site, officials said.
via Local firearms company relocating to South Carolina | www.WHEC.com.
South Carolina Governor Nikki Haley's welcome to ATI stood in sharp contrast to Cuomo's don't-let-the-out-door-hit-ya-where-the-good-lord-split-ya kiss-off. "We celebrate American Tactical's decision to invest in Dorchester County," a statement from Haley said.
It's unlikely the idled workers in Rochester will find equivalent manufacturing or skilled warehouse employment, but Cuomo and other New York officials believe their menu of welfare benefits is competitive.
ATI is noted for importing a range of rimfire guns that emulate centerfire modern sporting weapons, and in more recent years, as a manufacturer of cheap AR clones.
Note: we reached out to ATI's publicist with a couple of questions, and held this post for 36 hours for his comments, but received no reply at all. (If you think we rate a brush-off — after all, our readers are not in their end of the market — be a man and give us the brush-off).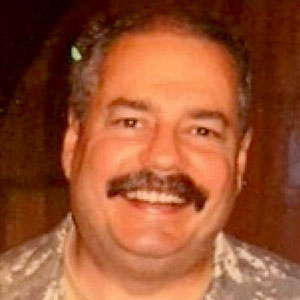 Kevin was a former Special Forces weapons man (MOS 18B, before the 18 series, 11B with Skill Qualification Indicator of S). His focus was on weapons: their history, effects and employment. He started WeaponsMan.com in 2011 and operated it until he passed away in 2017. His work is being preserved here at the request of his family.