The impresarios of C&Rsenal have done it again, with a chart that features a to-scale line drawing of every major rifle used in World War I (by the major and minor combatants), complete with a silhouette of a typical 5'7″ rifleman of the period to give scale.
It's not 100% perfect. For example, you'll see none of the substitute or obsolete weapons the Russians used, as their ability to produce Mosin-Nagants, and even buy them overseas, was outstripped by the war's demands for riflemen. But it is a great resource for the historian — or visual checklist for the Great War collector!
The image itself, in all its fifty-million-pixel glory, is here: http://i.imgur.com/67FYn1I.jpg. (Kind of makes you wonder why they didn't put it up as an SVG, but maybe they're having the same problem with SVG plugins to WordPress that we are).
The C&Rsenal story about it is here, and there are two relevant Reddit threads, an Ask Historians Anything about WWI small arms, and one in the guns subreddit that offers some specifics on the infantry rifles. The second subreddit includes a post by Othais that is, to all intents and purposes, a key with specifications to the graphic.
While the specialists may argue about the relative strength and weaknesses of the different actions and rounds used, at the remove of a century the most interesting thing is the similarity of the weapons. With a couple of exceptions, they were bolt-action weapons loading five rounds of small caliber, smokeless ammunition from some type of clip (stripper or en-bloc), they were 40 to 50 inches long and took a bayonet of 10 to 20 inches.
The rounds were a minimum caliber of 6.5 millimeters and a maximum of 8.0, and were from 50 to 63 millimeters long — with chamber pressures of 40,000 to 50,000 psi in their factory loads. (Today's SAAMI pressures for a lot of these guns are lower, because of the US ammo industry's excess of caution about vintage milsurp metallurgy. For example, SAAMI limits the 7.92×57 to 35k psi).
As you can see, for the rounds as well as the rifles, these details are more alike than they are different — they only vary across a narrow range.
Some of this is due to the convergent evolution of the state of the art. If you accept that the definitive WWI action is the 98 Mauser, most nations have something similar (the US and Japan, Mauser copies; Britain had attempted and failed to replace the SMLE with a Mauser copy, the P14; the Russians, a partly-indigenous design that offered similar performance). Nations that tried to leapfrog technology or strike out on their own tended to be punished for it — Canada's straight-pull Ross, and the French RSC 1917 semi-auto (the first military autoloading rifle fielded on a large scale) had well-documented problems.
If you were to look at the state of the world's small arms 40 years prior to August, 1914, you'd see completely different guns and technology, but a similar global small arms convergence. In 1874 the gun was a single-shot, breech-loading, black-powder rifle. Go back another 40 years, and the gun of 1834 was a percussion smoothbore musket — worldwide. In 1794, same thing, but flintlock. If you go the other way, 1954 sees a messy transition underway to semi-auto and select fire rifles, and 1994 to compact intermediate rifles firing smaller calibers between 5.4 and 5.8mm caliber in 39 to 45 mm case lengths. Different specs but the same concept of international convergence holds.
If a true breakthrough happens, and it appears to offer a combat advantage, it travels around the world at the speed of procurement. There is a tide in the events of men, to be sure, but that tide also lifts men's creations, such as rifles.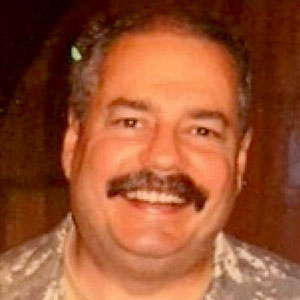 Kevin was a former Special Forces weapons man (MOS 18B, before the 18 series, 11B with Skill Qualification Indicator of S). His focus was on weapons: their history, effects and employment. He started WeaponsMan.com in 2011 and operated it until he passed away in 2017. His work is being preserved here at the request of his family.