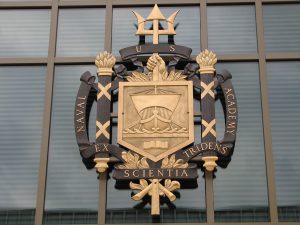 The US Naval Academy, bastion of 19th-Century traditions, producer of all our admirals for good or ill until after World War II, cradle of innumerable Navy and Marine heroes, has come to a milestone in its last decades of cultural decline: it recently threw an institutional wobbler over an opinion expressed by one of its most distinguished graduates of the Vietnam era.
An opinion he expressed in 1979, which for newspaper editors, Social Justice Warriors, this year's USNA grads and other innumerates, was 38 years ago.
For the record, 38 years is more than double the amount of service the mean Academy graduate gives to the nation. And the Marine in question is still serving, albeit in a lesser capacity, as a United States Senator.
The individual in question was Jim Webb, United States Senator from Virginia, once (briefly: the high-strung Webb quit in a snit) Secretary of the Navy; once a bestselling novelist; and once, not long after graduation, a Marine platoon leader upon whom a grateful nation bestowed the Navy Cross, a decoration that used to be respected at the Academy. (Webb also has "lesser" decorations, including the Silver Star and two Purple Hearts). Unlike today's Academy persons, Webb sought out combat, sought out the fight, and fought to win. It is the sort of person the Academy no longer respects.
Webb was to have been honored Friday as a "distinguished graduate" by the Naval Academy Alumni Association, but withdrew Tuesday evening: "I am being told that my presence at the ceremony would likely mar the otherwise celebratory nature of that special day. As a consequence, I find it necessary to decline the award."

Better he should have spit in somebody's eye — but once an officer and a gentleman, always an officer and a gentleman, one supposes.

At issue was a paper he wrote in 1979 objecting to the admission of women to the nation's military academies on the even-then-unfashionable, but still-not-unreasonable, grounds that assignment of women to frontline combat roles is at best disruptive, and at worst dangerous. Perhaps lethally so.
No one talks about the changes that have come to the Academies since female integration. The cultural change is part of it. There is less direct and physical athletic competition, and more bureaucratic, social-climbing, and backstabbing competition. That suits the girls better. There is less focus on courage — as the Webb hecklers' veto shows, it's no longer a value — and more focus on careerism. That's what the girls want. But even the curriculum has changed: the challenging, engineering-focused and math-heavy courses of yesteryear that provided a pressure all of their own have given way to touchy-feely verbal-games courses, because the girls all were channeling Math Is Hard Barbie.
The initial SJW entryist women were all about: "don't change anything for us, we just want to compete on a level playing field." And maybe they thought they meant it. But their successors have demanded more and more coddling and kid-glove treatment.
They promised a feminized Academy would just keep cranking out heroes, they just didn't have to have Webb's testosterone overload, or Arleigh Burke's ability to run fuel consumption problems in his head. How's that working out for us?
We give you the spirit of the Naval Academy, post-feminization: Holly Graf, a "pre-designated woman-in-command success story" who was relieved in well-deserved disgrace.
The spirit of the Naval Academy: small craft misnavigated into Iranian waters and then surrendered obsequiously.
The spirit of the Naval Academy: the wooly-headed, near-lunatic procurement of ships that have no business in harm's way.
There are still fighters in the Academy, but would they claim to be the majority? There are still fighters in the Navy, but why feed a tail of half a million to field a few platoons of SEALs?
The Academy is by far the most expensive way to produce officers. If it does not produce superior officers, meaning combat leaders — and we would defy anyone to demonstrate that it does — why do we have it?
Now, Bob McManus touches the third rail of why the Naval Academy has declined to the point where a graduate ('68), who's a certified no-$#!+ he-ro, is unfit to be recognized for a degree of service to Navy and nation. A lifetime of service, like him or not, that is almost certain not to be matched by any of the Unique and Special Snowflakes™ of the enervated Class of 2017.
Webb could have been dead wrong about all of it, of course, even if 40 years of experience with gender integration strongly indicates otherwise. The Navy's ongoing shipboard pregnancy epidemic and the difficulty most women have coping with traditional infantry-training standards suggests that the debate is far from settled.
via Silencing an American hero: the shame of the Naval Academy | New York Post.
The Navy cannot demonstrate that Webb was wrong. History, instead, seems determined to prove him right. But the new catechism of American public religion stands not upon a doctrine nor on an ideal, but a slogan: Diversity Is Our Vibrancy™. It's the Mein Ehre Heißt Treue of a new orthodoxy that Shall Not Be Questioned. It's institutionalized admiration for the Emperor's New Clothes.
It's careerism, institutionalized.
The Naval Academy and its recent, participation-badge and proportionately distaff Alumni may be celebrating their unpersoning of Webb. But what that says to the rest of us, whose taxes fund the Anachronism in Annapolis, is that our money has been squandered in this, as in so many other Naval endeavors.
It's time to pull the plug. And while we're at it, let's retire the Army and Air Force Academies. They, too, have become controlled by people whose mission is the institution, not the mission (as Conquest's Laws predict). They are fully converged social justice institutions, and at best orthogonal, and worse directly opposed to the mission of a functional military.
The Naval Academy has had a good run, but its glories are in the past. It's time for it to go.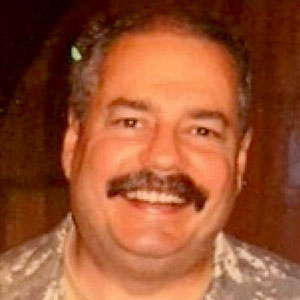 Kevin was a former Special Forces weapons man (MOS 18B, before the 18 series, 11B with Skill Qualification Indicator of S). His focus was on weapons: their history, effects and employment. He started WeaponsMan.com in 2011 and operated it until he passed away in 2017. His work is being preserved here at the request of his family.