The title of the article is: Man who shot cop he found in bed with his wife indicted for attempted murder. Reading the headline, it sounds like a guy cuckolded by an unfaithful spouse (and a horny cop) is about to be subjected to the further abuse of an unfair prosecution.
But that's just a tad misleading. The key word missing from the headline: estranged wife. Kind of changes the complexion of the story, that.
The Staten Island man accused of shooting an NYPD detective he found in his estranged wife's home has been indicted in Monmouth County, New Jersey.

A grand jury hit Robert Dunbar, 35, with attempted murder charges for allegedly grabbing the off-duty cop's service weapon and firing of several shots, including one that hit the cop, Louis Pepe, in the back.
via Man who shot cop he found in bed with his wife indicted for attempted murder – NYPOST.com.
We'd suggest there are several ways to avoid winding up like Detective Pepe. One of the more obvious is to stick to beds where you know there are no rivals, er, gunning for you. Another, assuming you've decided that you absolutely must cuddle with some other dude's wife (estranged or not; some guys have decidedly idiosyncratic views of marital exclusivity), is to put your pistol somewhere that is not immediately obvious to someone who enters the room and sees you putting the moves on his woman (and the cuckold's horns on his head).
There are also several ways to avoid winding up like Mr Dunbar. The most universally applicable: when the woman wants out, be a gentleman and open the door for her. Most of men's troubles come from the persistent delusion that one woman is materially different from the next. And then, there is the good old standby: don't just go around shooting people. Yeah, those are a bit on the "too obvious" side. But this guy didn't see them, for all that. Now the entire trajectory of his life is in the hands of a jury and the random quasi-justice of American courts, and it's all his own fault.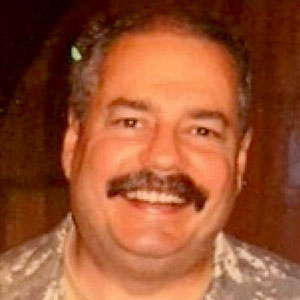 Kevin was a former Special Forces weapons man (MOS 18B, before the 18 series, 11B with Skill Qualification Indicator of S). His focus was on weapons: their history, effects and employment. He started WeaponsMan.com in 2011 and operated it until he passed away in 2017. His work is being preserved here at the request of his family.