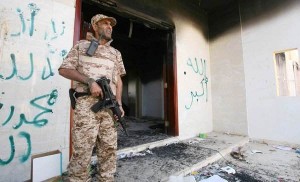 Yesterday we had a rarity for you — one of the first few AR-15's off Colt's production line, probably in 1959. Today we have another piece of arms history, on the front lines of today's insurgencies. An Associated Press stringer snapped the accompanying photo in Benghazi, Libya, of the bitterly comical sight of a Libyan militiaman of some kind "guarding" the burnt-out ruin of the US Consulate there. (Yeah, now. Great timing, he-ro).  We saw it in this LA Times story. He has a walkie-talkie and a rifle that's not exactly a rarity (it was adopted by the forces of several military powers, including Sweden as the AK-5) but not exactly common either.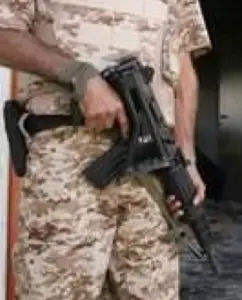 The FN FNC was the follow-up to the market-dud CAL and is the predecessor of the futuristic bullpup FN2000 and the FN-SCAR. (We hope to have more on the SCAR soon, as friends of ours have been wringing them out). It was FN's first successful small-calibre assault rifle. This guy's is the folding-stock, short-barrel Para version, which has a stock similar to the FAL's. We blew up the picture to confirm the ID; the forearm is common to the FNC and CAL but the curved mag flags it as an FNC even in this imperfect print. (We bet the original photo would blow up a lot better, but we have to work with the imagery the net gives us).
The FNC has a machined alloy lower that owes a lot to AR-15 practice and accepts AR (STANAG) magazines. Because aftermarket mags have usually been developed with only the AR in mind, you'd have to check your high-speed low-drag polymer mags in the weapon to be sure they work. (That beats the CAL, however, which used a proprietary mag).
Two pins connect the upper to the lower. They're captive punch pins in AR style, but AR uppers and lowers won't interchange here. The trigger mechanism is designed like the AR's, but the safe-to-semi throw is shorter, the semi-to-auto throw longer (in FAL style), and none of the parts interchange. (This poses a problem for US FNC owners, as parts are extremely rare and costly when found).
The upper contains the secret sauce of the FNC, and is where the weapon differs the most from AR practice. In fact, it uses
Here's an overview of the gun's design and history. Note that this Russian site kicks up a lot of popup spam, and, well, it is Russian.
Before we talk about the market, we can watch Ian from Forgotten Weapons take it down, whilst discoursing on it. He makes AK derivation of the bolt and carrier mechanism very clear in this video.
FNCs on the US Market
Relatively few FNCs were imported to the USA — one seller estimates 6,000, through several importers. Production for the US market began in 1979 and ended in 1987, before the Bush import ban or the Clinton Assault Weapons Ban — low sales, not politicians, scuppered this one. The semi-auto version sells for around $3k to a primarily collector market and a transferable auto for around $8-9k to a primarily shooter market, with adjustments up or down for condition and those things collectors or shooters respectively care about. The FNC's utility is limited by US regulations. Unlike an AR, the upper receiver  is the part ATF declared to be the firearm, meaning that unlike an AR, shooters cannot readily swap calibers and barrel lengths. That's why a much rarer gun sells for much less than the more versatile AR to the full-auto shooter community.
Here's a semi-auto one that sold last spring. Rock Island is a physical auction house that draws the real high rolling collectors. The semi-auto was originally a dog in the market and didn't move many units, which leads to rarity, and collector interest, now. Initially, the weapon was priced higher than an AR-15, and yet its stamped construction feels cheaper to many traditional gun buyers. They were about $700 new retail when the AR was hundreds less, and it was hard to quantify their advantages (the folding stock was one). So when they do turn up, from time to time, they often wind up at specialized auction houses rather than at the the big mass-market auction sites like GunBroker.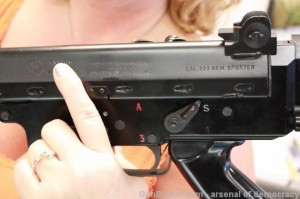 Right now GunBroker has only two FNCs on it, one semi and one transferable. The transferable one has a four-position selector (safe, semi, burst, and auto) and folding stock, and has drawn no bids at an asking start of ~$!0k. There are a lot of pictures at that auction page. The auction ends October 2, 2012.
The semi gun is also a paratrooper version and is not a perfect collector piece (no box, manual, or original mag). But it's not so bad for a gun at least 25 years old: it's in nice condition and includes the pistol grip cleaning kit and factory scope mount, both rarer than the gun itself. Because the auction ends Sept. 27 (today), there are multiple bids and it's a no-reserve auction, we can pretty much guarantee this FN is going to a new home.
Next one to be auctioned can honestly be billed as, "As used to defend the US Consulate in Benghazi!" Well… maybe not entirely honestly.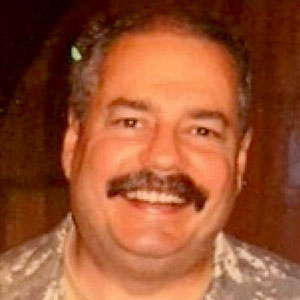 Kevin was a former Special Forces weapons man (MOS 18B, before the 18 series, 11B with Skill Qualification Indicator of S). His focus was on weapons: their history, effects and employment. He started WeaponsMan.com in 2011 and operated it until he passed away in 2017. His work is being preserved here at the request of his family.