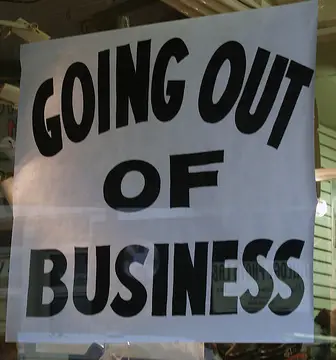 Remember Jim Zumbo? Vaguely? Used to be a gun writer. Let it out that he's against guns. Took a large career hit, despite anti-gun TV types throwing money his way for shows sportsmen turn off. But then, you remember Zumbo. These three dumbos didn't.
Dick's Sporting Goods has stopped the sale of modern sporting rifles. (Their reason? The nutbag Newtown shooter tried to buy guns at a local Dick's… and they wouldn't let him). Now, though, they don't want any of the sort of people who buy and use firearms as customers. Point taken, and our Christmas shopping isn't done. But there's nowhere else to buy sporting goods! Oh, wait….
Then, there's a company called Cheaper Than Dirt, which tends to offer products that live up to its name, if you get my drift. They are the sort of big-box volume dealer, with some storefronts in Texas at least, who move most of their product a low margins on the net, undercutting your local stocking FFL. They canc'd all their internet sales of firearms with some noise about sympathy for the families of murder vicitms or some such bozosity — the smell of bull scat was so strong we had to pinch our nose, which blocked our eyes, preventing any attempt to read it through. But the real motivation was clearly money, as seen by their trebling PMAG prices. They make a lot more by moving firearms in their storefronts than at near-wholesale internet prices, so they closed the net sales to keep inventory close. Meanwhile, if you want to support an anti-gun gun dealer, you can still pay triple for a PMAG from them online, you just can't find a gun to plug it into. But what are we going to do? There's nobody else selling guns! Oh, wait…
Coloseum [sic] Software Corp. may be a no-name to most of you, but they make — made — excellent software for maintaining your Bound Book. If you don't know what a Bound Book is, you're not an FFL, for which you may be thankful. In any event, the CEO of Coloseum not only can't spell "Colosseum" but also badly misjudged the temper of the times, and called for a one-day gun sales moratorium in January. After getting flamed, the CEO, one James Lamonte, is now calling for a Buy a Gun Day in January. Has he saved his company? Wait and see.
Dick's desserves the mercantile death penalty for this, and they've got it — never another dime from our household, but plenty of word of mouth. "Don't bother with Dick's — they're no good". Let them survive on the 30-40% of their customers who, like them, support gun bans.
Cheaper Than Dirt was not worth doing business with before, so they'll not feel the sting of a boycott. There's always a market for a dodgy middle man.