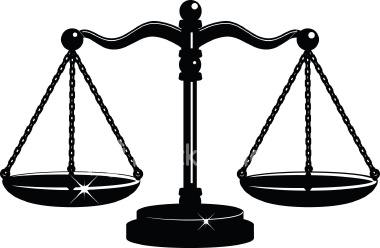 C-17 pilot Jared Foley was acquitted on all charges by a 10-officer panel on Friday. As we reported previously, he was being tried for a variety of procedural errors on a flight that ended with several West Virginia National Guard SF soldiers off the drop zone at Camp Harrison, MT, and one of the Green Berets, Francis Campion, dead.
The Olympian reported:
He embraced a courtroom full of supporters, most of them Air Force officers in flight suits or brown leather jackets.

His case caught the attention of airmen throughout the service because Foley was a well-respected pilot who believed he was following Air Force regulations when he permitted what became a fatal airdrop on July 10, 2011 over a Montana air field.

Foley maintained that the Army leaders on the ground and in the air cleared the last jump even though a previous one had resulted in a soldier landing outside the established drop zone. The soldiers said the jumper landed off course because of his own error.

Furthermore, Foley said yesterday that the feedback he received from computer reports and service members on five previous passes over the airfield showed that the mission was going well.
Read more here: http://www.theolympian.com/2012/12/14/2353704/accused-jblm-pilot-not-guilty.html#storylink=cpy#storylink=cpy
The ambitious JAG who'd been looking for Foley's scalp, Captain Mark Rosenow, and his staff apparently fled the courtroom without speaking to the press. Foley and his defense attorneys were visibly moved — one of them, Capt. Sarah Carlson, to tears — but the defense lawyers too declined to speak to the media.
The SF guys, Campion's friends, didn't support the court-martial of Foley, and blamed their own unit's failure to follow procedures, which led to underreporting the winds on the DZ. Campion's mother and sister attended the trial, but made it clear they were looking for facts, not a guilty verdict. Foley's own commanders testified in his defence: "One of the finest officer I've worked with, and "Above reproach," was Lt. Col. James Sparrow's assessment of Foley.
Rosenow, an ambitious Academy graduate (2003) from an Academy family, and a non-pilot in a pilot's service, may have overreached when he lectured the jury — containing 3 aviators and 7 support officers — about Foley's alleged pilot errors and about black-letter Air Force regulations.
The particular regulation at issue, Rosenow complained, required a drop to be aborted any time any personnel or cargo landed outside the surveyed area of the drop zone. But there are several versions of the regulation, which themselves are  inconsistent; and the Air Force is only one partner in the air delivery equation. The unit on the ground (and in personnel drops, on the jump) is also a factor. The regulation, in Rosenow's interpretation, rejects, denies, abnegates all agency for the jumpers and ground unit.
Speaking from retrospect of 27-odd years SF service, some of it in the NG SF, many if not most jumps include a tree or other obstacle landing. We've personally touched down in trees, bushes, snowbanks, hard runways, aluminum bleachers. swamps, rivers and creeks (never a lake or the ocean, except deliberately), and on top of a (shut down) CH-54 Tarhe helicopter. We've near-missed farm-machinery and the wreckage of a MiG. We've watched fellow jumpers whack wires. buildings, a greenhouse, trucks, cars, vans, a tank, and a dumpster. In no case was the remainder of the jump canc'd. The only way you learn to steer your chute is by steering your chute.
Another regulation Foley supposedly broke was programming an airdrop computer system using the descent profile for an MC-1 chute instead of the SF-10s that Campion and his teammates were jumping. Rosenow, again, a well-connected career lawyer who chose to depart the Academy and go right to political fellowships and law school instead of squadron service and flight school, excoriated Foley for this, but it's a distinction with very little difference.
A certain factor in the acquittals was not mentioned in the news coverage that we have read: the building that Campion hit was a surveyed obstacle on the DZ survey, and it was briefed to the jumpers in the Jumpmaster brief. In other words, all the jumpers heard about it, they all knew it was a hazard, they all had steerable chutes. It's possible that Campion was avoiding other jumpers or other obstacles and put himself on collision course with the structure. These things can happen during descent, and sometimes you're unimaginably busy all the way down. Unfortunately, he didn't survive to tell us.
Foley's co-pilot, Captain Joy Zayzatz, earlier opted to separate from the service in lieu of court-martial, a decision that may do her lifelong career and reputational damage. She was charged with dereliction of duty and reckless endangerment.
What happens after this is not clear, but we can make some suppositions. Foley has been resoundingly cleared, but just the fact of a court-martial is very damaging to an officer's career, especially in a climate of retrenchment and drawdowns. Where does he go to get his reputation back? Rosenow, for his part, is so well-connected, with so many AFA grad family members larded through the Air Force, that he's probably completely unscathed by the failure of his overreach here. (We don't blame the Academy. Heck, we knew at least two Air Force Academy grads in Army SF, both good officers. They probably ticked off the Rosenow in their year group to have to change services).
What this means to the future of personnel airdrops is another question. The Air Mobility Command, already buried in bureaucracy, is likely to get even more legalistic and bureaucratic. Aircrews are going to be much less willing to work with Army and other ground units for airdrop missions, and the buzz in the Air Force is that pilots, especially C-17 pilots, are looking for ways to avoid airdrop qualification or let it lapse.
But before we close — let us never forget Francis T. Campion, III.  He was an intelligent, enthusiastic outdoor athlete who volunteered over and over and cleared every hurdle in the long steeplechase that is Special Forces qualification. He was a combat veteran of Afghanistan. Whatever else ensues, he's still dead at a too-young 31, and nothing can change that. It would be nice if JAGs stopped trying to frame operational guys, but we all know that's not going to happen. It would be nice if the Air Force began putting some trust in their crew dogs, but a service marbled through with Rosenows, that's not going to happen either. Perhaps the Air Force can rewrite its regulations so that they're clearer, and so that they're interpreted sensibly, not with a Rosenow's timid risk-averse approach. But what we can do is remember Campion.
And, folks: what we do is dangerous. We do it as safely as we can, but we can't prepare Green Beret wearers for combat operations without taking risks. Let's remember Francis Campion who risked all on a roll of the dice that came up snake eyes. Tonight he dines in Valhalla with the legends of the ages. It could have been any of us, brother.
Other Olympian coverage of the trial's last day: