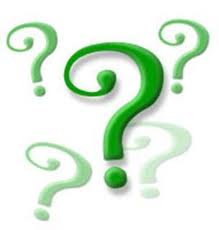 This is an interesting question; now, the word "immoral" will probably offend everyone who grew up in the slipstream of the "do your own thing" sixties, but even if you have been conditioned to be uncomfortable with the word "moral," you have a set of unspoken, moral beliefs: that it is preferable to tell the truth than to lie, to play fair than to cheat, to do the hard right rather than the easy wrong.
Turns out, scientists study this stuff, with clever experiments designed to see what conditions break people loose from their integrity and encourage cheating. Some people will never lie, cheat or steal, no matter what; others will always lie, cheat and steal, even when it's obviously not in their best interests. But most of us are somewhere closer to the center of a bell curve of behaviors centered between those outlying points of Never and Always.
The Art of Manliness has a profound post on this research and what it means for the man (or, equally, woman, even though men are the target audience) who wants to do the right thing and be known for that.
Some things, some conditions, some choices, increase the likelihood of success in that endeavor. Consider the "honor group."
Become a member of an honor group.…[T]he more you consider the person you see being dishonest to be a member of the same social group, the more they can influence your ideas of right and wrong. Somewhere in your subconscious you think, "They're like me and they think doing that is okay, so maybe it's okay for me to do that too." We're even more vulnerable to an example of bad behavior from an authority figure we respect, like a parent, coach, or pastor; these should-be mentors aren't just like us, they're people we aspire to become and look to as exemplars.
Courtney Massengales may be born, not made, but their very existence spawns imitators. But it also spawns… resistance!
The really interesting thing, however, is that it also works the opposite way; seeing someone act immorally who we consider outside our social group can inspire us to be better.

In one of the most interesting [studies], instead of the actor/confederate being someone who seemed like all the other student participants, he wore a sweatshirt from the college's rival school. In this so-called "outsider-Madoff" condition, the participants claimed to solve 6 fewer matrices than in the straight Madoff group. When we see someone act badly whom we consider to be from a different and morally inferior social group than our own, we are reminded that we don't want to be like them and increase our good behavior in order to distance ourselves from identifying with them.
It's distancing, not scapegoating, but the same dynamics of human/group psychology are at play.
Honor groups are essentially premised on this principle; the group compares itself to other groups and considers itself to be better/stronger/more moral than any other. The group competes to maintain this reputation and members police each other to uphold standards that will buttress their claim to pride. This kind of "us vs. them" mentality isn't very popular these days, but I believe it can counter-intuitively be quite healthy in bringing out the best in us.
Wow. But wait! Where have we seen this before? Why, certainly, in military training. Doesn't every unit and branch of service try to inculcate both a feeling of separateness and righteousness in its members? You're better than the other platoon, company, battalion, brigade, division, and everyone's better than those bell-bottomed sailors. (Of course, the Navy has its own version.
In a way, it's a bleak outlook for humanity, because the tincan sailors whomping on the guys from the next DD over will join together if faced with the submariner threat, and they'll all fight the Marines or Army, but how is that any different from the Afghan tribesman's, "me and my brother against my cousin; me, my brother and cousin against the next village; us and our village against…"?
Well, psychologically, it isn't. But you can deplore it, or you can exploit it. You can even ignore it, but you can't make it go away. It is. 
Of course, group morality only works if you have a group. In or out of the group, a personal code is a rock you can lean upon.
Know and be firm in your honor code. While we all may be influenced by our friends to varying degrees, the firmer and clearer we are as to our principles and standards, the less swayed we will be by the actions and examples of others. Is your personal honor code vague and squishy, or is it set in a firm foundation and as clear as the noon-day sun? Have you taken the time to reflect on your principles? Do you know how and why you arrived at embracing them or are they unexamined beliefs you have absorbed from your upbringing and culture?

Whether you are amongst members of your honor group or far afield with those who do not share your values, your personal honor code will act as a constant source of direction so that you act as the same man wherever you go and with whomever you meet.
They conclude with a reminder that this morality stuff is real and solid:
There is a popular viewpoint these days that ridicules the idea that one individual's personal decisions and behavior could possibly have an effect on the behavior of others. But what the scientific research on the subject tells us is that it is in fact ridiculous not to realize that each person's actions have an ever-so-subtle ripple effect that influences others and the culture at large.
…and if you put it to work for you, the benefits will redound to you, of course, but will spread far and wide. The concept of immoral thought, expediency and misconduct as contagious pathogens is something that has broad and deep application.
This thoughtful article is Part III of a series that has four parts so far.