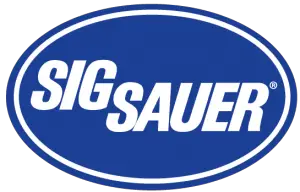 SIG Sauer is expanding… but outside its home state. And the reasons are surprising: the cost of energy is too high, and the available talent pool is too shallow.
New Hampshire also has an unfavorable business tax position even compared to the other New England states, thanks to punitive business taxes installed by previous governors, but that was not mentioned by a SIG spokesman on a recent local TV show.
Gun maker Sig Sauer, which employs more than 1,400 people in the Granite State, is expanding to Arkansas, where power is much cheaper than it is in New Hampshire. The company is building a 70,000-square-foot facility.

"It's energy supply. We don't have enough of it," Sig Sauer Facilities Director Jeff Chierepko said.

During a taping of New Hampshire's Business with Fred Kocher, Chierepko said New Hampshire was the first choice for expansion, but a look at the numbers changed the company's decision.

In New Hampshire, the cost of industrial power sits at more than 12 cents per killowatt per hour. In Arkansas, it's less than half that price, an annual savings Chierepko puts at around $1 million.

"Business has to do what it has to do (to) remain competitive. Hopefully there is a message being received," Chierepko said.
SIG is not the only business looking elsewhere to grow. Another problem is the low unemployment rate in the Granite State.
Sig Sauer is also facing a problem finding talent. The company set aside space at its headquarters for a community college training program to give workers the skills they need in the company. Despite that effort, though, there are still 200 job openings at Sig Sauer in New Hampshire.
But SIG had a massive layoff, while at about 2/3 current headcount, a couple of years ago… and it has so-so ratings on a couple of job-hunting websites, indeed.com and glassdoor.com. Looking at the reviews in detail, though, current employees seem happier than former ones (those layoff victims?), and the biggest thing the current workers seem to complain about is too much overtime (and that comes right back to their view they're understaffed, eh?)
via Sig Sauer expands to Arkansas, cites power costs for out-of-state move.