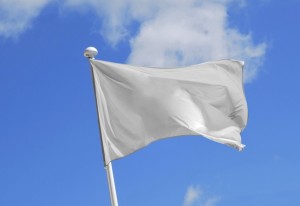 In a review of the new book The Iran Wars, by WSJ correspondent Jay Solomon, Omri Ceren boils down the essence of the incredibly bad deal into less than two paragraphs. Excerpted:
In exchange for sitting down and talking, the Iranians would get hundreds of millions of dollars monthly, stabilizing their economy. Eventually U.S. diplomats offered Iran a deal that legalized full-blown uranium, plutonium, and ballistic-missile work on a timeline—with international sponsorship for Iranian work in the meantime—and did not force the country to disclose its previous nuclear cheating.

The deal also immediately released roughly a hundred billion dollars to Iran, shredded the international sanctions regime, would have American officials traveling to drum up business for Iran, removed restrictions on a range of Iranian terrorists, and allowed Iran to keep spinning thousands of centrifuges throughout the deal—and then, to sell all of that, the president and his allies said that American diplomats did the best anyone could have.
via Let's Make a Bad Deal | commentary.
The party to the negotiation that is more anxious to make a deal gets the worst of the deal. And if your anxiety rises to the level of desperation, you really get the worst of the deal. You don't need to have spent time in the souks of Tehran to grasp that. And the US was so desperate for this deal, that it cut a deal that was fundamentally an unconditional surrender. Pathetic.
Meanwhile, in other diplomatic triumphs, the State Department's spokesmen (and their useful idiots in the press) are still raving about the great cease-fire deal that we cut with the Russians in Syria, even though Russian jets bombed the US's proxies last week, and US jets bombed the Russians' this week. Or maybe that was the other way around: Peace in Our Time® is confusing.
Update
But wait, it gets worse. Former terrorism prosecutor Andy McCarthy (he's the guy who put the first batch of WTC-bombing terrorists, from 1993, in Club Fed) has a rundown on what Iran is doing with its American cash.
The part that was hostage ransom — about $1.7 billion — went to the IRGC to promote terrorism and jihad. Some of this probably shores up the Syrians that we're ineptly sort-of fighting. (And Russia is ineptly sort-of supporting). The dispostion of the tens of billions more that is not hostage ransom, but simple tribute, is murkier, but as McCarthy points out, money is fungible and will be spent according to Iranian priorities. As Andy wraps up:
Not to worry, though — it's not like they're threatening our naval vessels, humiliating our sailors, massing Hezbollah forces on Israel's border, or chanting "Death to America," right?
This agreement is all bad, every bit of it, even to the punctuation marks and white space therein;  it could have only been negotiated and approved by persons who loathe America and the West, and . And it's one more data point on the 5,000 year pile of evidence that appeasement, acquiescence and self-abasement are no source of national success or even survival.