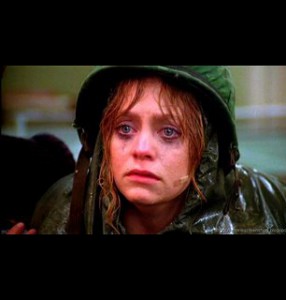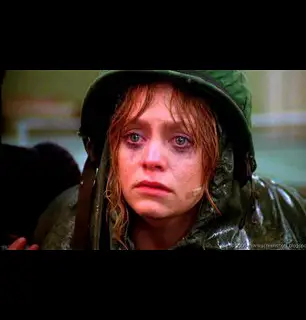 The Rangerette debacle train pulled into its ultimate station today. Seeking to distract the public from the free-falling strength and readiness their craven management has produced, the Secretary of Defense and the President announced on 3 December that all slots were now open to women in all branches of all services. Dan Lamothe at the Washington Post:
Defense Secretary Ashton B. Carter said Thursday that he is opening all jobs in combat units to women, a landmark decision that ends a three-year period of research with a number of firsts for female service members and bitter debate at times about how women should be integrated.

The decision opens the military's most elite units to women who can meet the rigorous requirements for the positions for the first time, including in the Navy SEALs, Army Special Forces and other Special Operations Units. It also opens the Marine Corps infantry, a battle-hardened force that many service officials had openly advocated keeping closed to female service members.

"There will be no exceptions," Carter said. "This means that, as long as they qualify and meet the standards, women will now be able to contribute to our mission in ways they could not before."
Does "contribute in ways they could not" mean they can now carry a mortar baseplate? Have we repealed the laws of physics? Who's the new Surgeon in Chief, Trofim Lysenko?
The biggest victory of Carter, Obama and their suited social engineers may be that they managed to emplace uniformed social engineers willing to go along with the experiment atop all four services. (The Coast Guard has no combat positions, and therefore nothing was closed to women in the fifth service).
Carter said that top leaders in the Army, Navy, Air Force and U.S. Special Operations Command all recommended that all jobs be opened to women. The Marine Corps recommended that certain jobs such as machine gunner be kept closed, but the secretary said that the military is a joint force, and his decision will apply to everyone. The top Marine officer who made that recommendation, Gen. Joseph F. Dunford, became chairman of the Joint Chiefs of Staff in September, and did not appear alongside Carter on Thursday.
The President, whose relationship with the military has been difficult, appeared to delight in sticking it to the one branch of government he has been willing to neglect, abuse, and above all. cut.
As Commander in Chief, I know that this change, like others before it, will again make our military even stronger. Our armed forces will draw on an even wider pool of talent.

Women who can meet the high standards required will have new opportunities to serve. I know that, under the leadership of Secretary Carter and Chairman Dunford, our men and women in uniform will implement this transition — as they have others — in a responsible manner that maintains military readiness and the unparalleled professionalism and strength of our armed forces.

via In historic decision, Pentagon chief opens all jobs in combat units to women – The Washington Post.
Yeah, that's the problem. That's why we lost Iraq — not a political bugout, not a deliberate decision to throw victory away by an Administration that's ever pleased to see Islamists advance, but because we lacked the woman's touch in every rifle squad.
That's why the Taliban are back in Konduz, where SF, AFSOC and the payback of General Dostum's Uzbeks and Daoud's Tajiks of the Northern Alliance got rid of them in November 2001, and they stayed out until the current kinder, gentler social engineers took charge and ushered them back in.
That's why we not only don't have the subs to shadow Russian boomers, we don't have the sonobuoy network that we had in 1985, because we sank (no pun intended) the money into social engineering and a gossamer "peace dividend".
But hey, careers for chicks, because if you have an Army you won't let fight you might as well make it an alternative to AFDC for fat single moms.
The Marines were the only service to actually test the hypotheses that sexual dimorphism in homo sapiens has no military application, and that women could therefore perform as well as men. The Marine tests found that they couldn't keep up or pack their weight. This set career politician and Secretary of the Navy to screaming like a girl.
Navy Secretary Ray Mabus took issue with a Marine Corps study that found that the average woman struggled to keep up with men, according to a number of metrics.
When the data doesn't fit the theory, a good social engineer adjusts the data. Mabus simply denied the results of the study:
Our process and studies showed that as long as someone can meet operationally relevant, occupation-specific, gender-neutral individual standards, that person is qualified to serve.
And, under Mabus's reasoning, if there were disparate results by sex, the standards ipso facto were not sex-neutral. Therefore, let's drop the standards to meet the applicants!
You may recognize the sentiment, if you're of a certain age. A previous iteration of it gave us Macnamara's 100,0001.
The primary beneficiaries of this policy will be, as intended, women graduates of the service academies. The theory is, any loss of combat effectiveness in a military "led" by civilian and general-officer leaders who have been comfortable with policies of global surrender, withdrawal unilateral disarmament, and just plain "bugging out," will be marginal.
Notes
Which was actually 100,000 a year, so it was more like Macnamara's half million. At a time when a male high school graduate needed to score in the sixteenth percentile, an IQ of about 84, to get into the service, Mac waived that requirement for up to 100,000 recruits or draftees who were classified (at the time) as Borderline Mentally Retarded and Educable Mentally Retarded. (This is the truth undelying the comic Army scenes in Forrest Gump). Their NCOs would probably have disputed the "Educable" bit. It's unlikely any of these soldiers was a net add to the combat power of the Army or Marines (the USAF and NAvy didn't have to take them). Now that we've got gays, and trannies, and women, we need Mac's Morons back. After all, it's not fair that the retarded can't have their share of West Point careers.