There's modular, and there's crazy modular. Here's an AR upper with a twist — it contains a plugged, ported barrel, and launches an ordinary 12 oz. soft drink can out to 100 yards. Coming soon from X Products, you can preorder it (as an upper) now with a $20 deposit.
More fun than anyone should have… The Can Cannon is a patent pending launching device that uses a propriatary gas ported barrel and pressure tube to launch heavy, thin wall objects, without burning a hole in them or directing hot gas directly into them. Currently set up for launching full un-opened 12oz soda cans, when used with standard mil spec blanks it can reach an average distance of 105 yards!
Why would you launch a soda can? Because it's fun! Plus, it's an incredibly fast and fun decoy to shoot at. Every demonstration leads to more smiles and laughs than any product we've ever introduced. BATFE approved design is not considered a Destructive Device or firearm.
via AR-15 Soda Can Launcher – Accessories Launcher – X Products.
Expected cost of the whole thing will be $399 or less (again, this is upper only) and it works with GI M200 blanks.
X Products is, of course, well known for its line of 50-round drum magazines for ARs and various other rifles in 5.56, 7.62 and 9mm. One is shown above in the Can Launcher, and the one below is in a Black Rain Ordnance AR.
The metallic X Products drums are heavy for a 50-round mag, but reliable (although they can be… selective… about the supposedly-STANAG weapons they'll work with, X is pretty up-front with this information).
You're probably wondering a few things. Like: how does X make this work? And how did they get ATF to sign off on this as a non-gun? And we wouldn't be Weaponsman.com if we didn't have answers for you.
That big, soda-can-caliber cylinder threads on like a free-floating fore-end, but the barrel of this AR is radically different. It's short, and ported, and capped. When you drop a can in, it rests on the cap and creates a de-facto high-pressure-low-pressure system like that going on inside a 40mm grenade.
The blank's high pressure in the barrel exits through the ports into the large area behind the can, pressurizing it and sending the can downrange with a satisfying toonk!
The pressure in the "low pressure chamber" behind the can is sufficient to launch the can.
The ATF, for their part, appears satisfied that the capped blanks-only barrel is not intended for live-ammunition use. (And indeed, if you tried it, you would not be pleased with the result).
There are videos of this in action at the link above. So, how much did we like it? Enough to put ourselves down for one: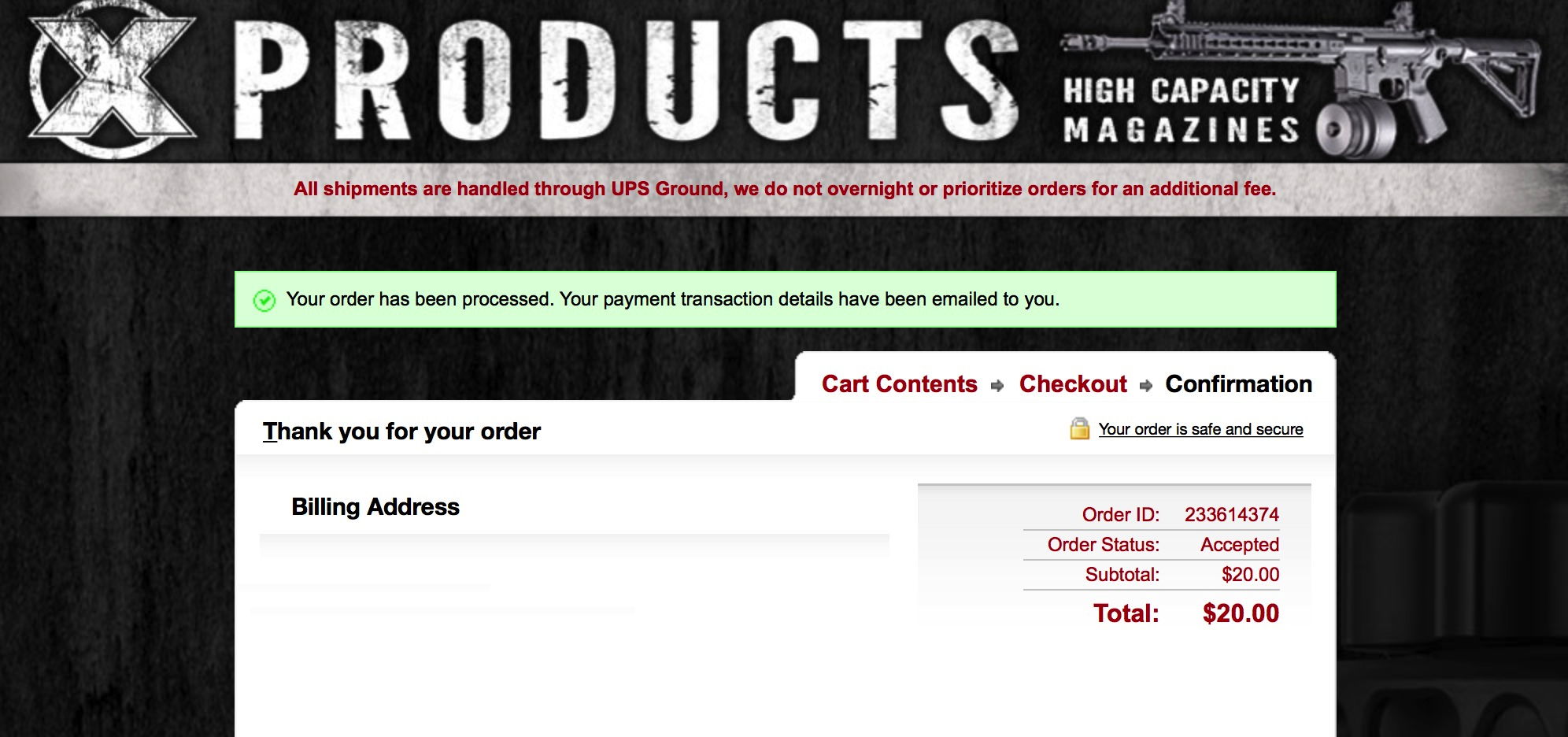 We have absolutely no earthly, practical use for the thing (X Products suggests launching decoys for training gun dogs, but our dog only thinks he's big enough to do that). But we are buying it because it's neat, it will be fun if we can figure out where to shoot it, and because imagination ought to be encouraged, and we know no better encouragement than the profit motive.