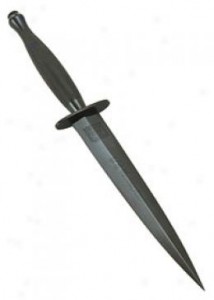 The PJ Media Tatler reports that Vice President Joe Biden told an audience that the SEAL takedown of Osama was the most audacious raid — in centuries. The exact quote: "You can go back 500 years. You cannot find a more audacious plan."
We  don't know how to break it to Mr Biden, but that was not a hard day for the participants… the TF 160 part of it was a good bit hairier than the shooters' end of it. For them it was just a day at the office: this is what our guys do. Day in and day out, in Afghanistan, Iraq and all around the world. Our guys have taken down ten thousand targets like Bin Laden's "ISI Resort."
The entire special operations community is howling with laughter. As a group, we tend to read history. Indeed, current special-ops boss Admiral William McRaven has written a book on the history of special operations that comprises a set of case studies of great historical special operations, all of which were far more audacious than the whacking of Osama… not to diminish what those SEALS did, but I don't think they'd put themselves ahead of the Son Tay Raid in audacity.
A few other operations that you may have heard of. If you haven't, Google them. You'll be impressed at the daring and imagination in these historic operations.
SAS attempt to kill/capture Rommel
Commando raid on Bruneval (grabbed a radar for elint and techint exploitation)
Clider attack on Pegasus Bridge 5/6 Jun 44
Mosquito raid on Amiens prison (bombers precisely blew a hole in a prison wall so condemned members of the Resistance could escape).
Swordfish (Biplane) attack on Italian battleships in Taranto harbor
Destruction of the Vemork heavy-water plant. Heck, they even made a movie about this, for people who never read. (We're looking at you, Joe).
Operation Iron Cross (not executed, but planned and trained)
RNAS raid on the Zeppelin sheds, 1916
RN raid on Zebrugge, 1918 (More or less duplicated at Ste-Nazaire in 1942; both raids were incredibly daring)
X-Craft raid on DKM Tirpitz in Norway
Entebbe rescue 1976
Mogadishu (German GSG-9 rescue)
SAS Raid on Pebble Island, 1982
SAS Iranian Embassy rescue
German capture of Fort Eben Emael 1940
Gunther Prien U47 into Scapa Flow
many operations by the Italian Maritime Commando unit (Decimo MAS)  in WWII
Italian special op into Pola Harbor in WWI
Some of these operations succeeded; a few laid an egg. Three things these operations have in common: they all took place some time in the last 500 years (last 100, really… do you honestly want us to run the list back to Medway in 1667, where Dutch Marines sank, burned or pilfered an entire British fleet?). And anyone interested in special operations or, for that matter, world history, has heard of at least some of them. And Joe Biden has heard of none of them.
There's something wrong with that man.
"I mean, it's just absolutely staggering the things they say," Biden also said. He was talking about Republican politicians, but normal people say that about all politicians — especially him.
You don't have to be an Obama supporter to pray every night for the health of the President. You just have to understand just how much Joe Biden doesn't understand.
The PJ Tatler » Biden: In 500 Years There Was Never So 'Audacious' a Military Op as Osama Nab.
Edited: unclear grammar fixed, Amazon link to ADM McRaven's book added.