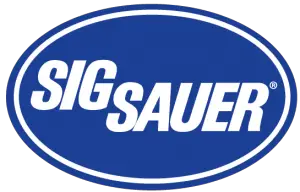 They've been playing coy about the numbers, and calling it a "workforce adjustment" (hot tip for corporate PR dweebs: that kind of mealy-mouthed, nutless spin fools no one, and is why all productive workers hate you as much as Mauch-era HK hated its customers). But there's no question there was a big layoff at SIG last week. This is in addition to a layoff announced just a week or so earlier, and another layoff just over a month ago. The most credible numbers we've got indicate that the total layoffs (circa 8 July and 15 July) are 240 workers out of 800 SIG Sauer workers in the USA. This may or may not include the unannounced layoff of 57 in May.  (A plan to grow headcount to 900 in 2013 was quietly scuttled last year). No class of worker, except senior management, has been spared (and we're not sure about senior management). Manufacturing workers, engineers, warranty & rework gunsmiths, logistics and facilities workers; direct and overhead employees, salaried and hourly, all of the ranks have been thinned.
The Union Leader (New Hampshire's largest paper) reported that high-tech manufacturing workers comprised a large portion of the latest layoff:
[Michael] Power [of the state unemployment office] said workers laid off at Sig Sauer in Newington could have new options for employment, citing New Hampshire's growing aerospace and advanced composite industries.

"A lot of these workers are skilled, particularly in (computer numerical control) machines and advanced manufacturing," Power said. "We have a good need for these people."
As in any layoff, the ultimate cause is that the company does not expect these workers to make enough money for the company to justify paying them. One of the reasons given by company spox Allen Forkner was "to control costs."
Forkner is not a company employee, but an outside PR consultant from Nebraska who works for many industry firms, including SIG. It's not very likely he really knows what is going on; it is very likely that he's the author of the timelessly brain-dead "workforce adjustment" spin.
We think we can offer a better analysis
Being a lot closer than Forkner to SIG-Sauer (both physically, and in contact with current and, now, former, employees) we think we can offer a better analysis.
There are two factors in this one: the first is an inventory glut (or, if you prefer, a sales holiday). It's caused by easing off of the ban-threat-motivated sales spike as anti-gun Democrats lay low during an election year, and market saturation as everybody ramped up production at once. Now SIG is sitting on high inventories of some guns that were expected to be big sellers. Price cutting and sales incentives in recent months did not move the overstock guns, including SIG's ARs and centerfire pistols, in the numbers SIG managers needed to sell.
The second factor is that some of SIG's biggest R&D spending in the last few years has not turned into sales.
ITEM: The MPX carbine has been in lawsuit limbo due to an ATF ban, and the LE SMG version arrives in a market where DOD is trying to turn every Sheriff's office into a Stryker Battalion — the appeal of a $2k-plus 9mm carbine pales compared to a "free" 5.56 from Uncle.
ITEM: The very expensive SIG P250 modular program is in trouble, with one Federal agency that tried to adopt the ingenious 21st Century "Man from UNCLE" gun having quality control nightmares. The P250 isn't new, but it was an important technology demonstrator and a harbinger of things to come.
ITEM: The P250 problems, and rumors of similar QC issues with the new gun, threaten the P320 modular striker-fired program, just as the Army has written a request for proposal that seems like it was written with the plastic SIG in mind.
A Deep Dive into P320 Sales. Or… no-sales
The P320 issue deserves a deeper look. The list price of the P320 is $719, but we doubt one has ever been sold at full retail. A glance at GunBroker shows 204 of the new guns listed, inviting initial bids to buy-it-now of $519.30 to $629; there's one guy desperate for action with the initial bid at $100 (he has a higher reserve price). How many of these guns have drawn bids?
None. Not one. Not even the guy trolling for a $100 start bid. So that's part of the math: 204 guns + 0 buyers = fewer jobs at SIG. But while none are selling right now, is it possibly true that none have sold? Of course not… since the gun's introduction, we know some have sold, because we've run into a couple at the range. And for the record, no complaints from the owners of the new guns, no visible QC problems, no polymer chassis coming apart (cough *P250* cough). But how many of them have sold at GunBroker? It's probably the main auction site used both by people who buy and cycle stuff through their local FFLs, and FFLs trying to lay hands on something their jobber or distributor has not got (no fear, there, on the P320. SIG even has rebates!)
This next search will only work if you are a GunBroker member, and will require you to log in. It finds closed or completed auctions or sales of P320s, and organizes them by price, high to low. There are 591 completed auctions. Of those:
Let's add 'em up: 1+1+1+… that's 22 guns sold, on the first of 8 pages, and these are the highest priced ones. We'll spare you a list of all the others, and spare ourselves checking to see if they sold or were no-sales for reserve, but add up the bid-on guns per page: Page 2, 14 guns bid on, all for $549. Page 3, 32 bid on, from $525-545. Page 4, 50 guns bid on, from $5 to $525.
Over time, the rate of sales seems to be declining. We'd have to pull more data manually from GB to confirm if that's the case, but that's how it looks — exactly what a manufacturer does not want to see, assuming the sell-through numbers that SIG is getting from its distributors show a similar slackening of demand.
OK, we can't resist, let's go back and spot check the guns that were no-sales due to reserves. Here's an alarming little clue to the P320 zeitgeist: on Page 3, all the guns that had reserves (8 of them) were no-sales. So only 24 guns sold, not 32. Page 2 had no reserves. Page 4 had almost all guns under reserve.  The guns that sold were exclusively no-reserve guns; the reserve guns, even when bid up higher than some sellers' buy-it-now prices, did not sell. The lowest-priced gun that seems to have actually sold was $499. It seems many sellers placed the reserves in the $600 neighborhood, which is just more than the current SIG market can bear. As a result, only 12 guns out of the 50 that drew bids actually sold.
Since prices lower than the $5 at the bottom of Page 4 could only be low-ball bids on reserve guns, we didn't bother to look at the other four pages of futile auctions.
To sum it up: Of 591 auctions found in a search of GunBroker, this highly promoted new pistol accounts for 56 sales over a period of more than 90 days (April through July). The prices the sellers, all dealers selling new guns, want are about $100 below list; the market is only interested in paying about $200 below list.
SIG was Counting on these guns (MPX, P250, P320) to Sell Well
One reason for SIG's expansion into a new (to them) facility on the former Pease AFB was the expectation of higher sales, driven by new product introductions. At least three of the company's new product introductions are not driving those sales.
Even lobbying won't help much: the small NH delegation (2 Representatives, 2 Senators) has only one pro-defense member and three anti-gun defense cutters who would just as soon let the Air Force hold a bake sale for its next bomber.
It's an Industry Problem, not just a SIG Problem
They're not the only ones downsizing in the industry, or suffering with failed product launches. Covering the latter first, Remington is dealing with the failure of its R51 pistol, a marketing plan that shipped without a working gun attached. But Remington seems to have cut its losses, at least for now; Guns Save Lives reported that the R51 had been given the Leon Trotsky treatment on the Remington Central Committee website. So they stopped the bad press, but they did it by strangling the baby. Only time will tell if that's temporary, while the R51 is fixed, or if all the R&D, manufacturing, and marketing time and money will have to be marked off as sunk costs.
In New Hampshire alone, two other firms have also struggled with declining firearms demand: Green Mountain Barrels in Conway, NH, has shed half its headcount (roughly 100 of 200 pre-layoff jobs), and the behind-the-scenes Latva Machine Co., a supplier of precision-machined parts to Ruger and other firearms manufacturers, filed for Chapter 11 bankruptcy protection two weeks ago. Latva, which is over $3 million in the hole, will try to reorganize and stay in business, at the expense of its owners and creditors (which is how bankruptcy works).
Ron Cohen's merry men must be looking at Remington's silent assassination of the R51 with envy. They probably don't have the luxury of being able to do that: they have a warehouse full of plastic SIGs, and a dealer network that has to be getting vocal about the sell-through of these arms. (Would you want to be the guy who reports 159 P320s in inventory right now? What if he borrowed money to buy them?)
Yet, we're not aware — yet — of problems with these SIGs. So why are customers staying away? Two possibilities, both of which could be operating to some extent. First, it could simply be sales exhaustion. We know people who bought dumb stuff during the panic. Heck, we bought dumb stuff. (Glock drum magazines? They work, but they're still dumb). Second, reputation is what we MBA dweebs call a "trailing indicator." That means that Ron and the guys could start cranking out the best pistols ever made with the remaining crew in Newington, and it would still be years before their reputation recovers from some of the turkeys they shipped from Exeter.
Is that fair? Not really, but it's the way human minds, and the reputations of humans and their organizations, work.