Some of you who have hung out with us have seen this long gun and its cousins, and heard the story of how it came to catch a C-17 ride home wearing a GI souvenir tag, and palletized in a purpose-built wood box with a number of its brethren. Exactly how and why your humble blogger became the FFL Type 02 (Pawnbroker) equivalent for a remote and allegedly Taliban-infested valley is a story to be told face to face, but suffice it now to say that such a thing happened, and a variety of antique oddities lounge about Hog Manor in consequence thereof.
We are about the furthest thing you can imagine from expertise on British black powder guns, so our answer to the question in the title is more a matter of supposition and deduction than it is of confidence. But we believe the rifle to be a Pashtun copy, made at some unknown time by hand, probably by the gunsmiths of the Adam Khel tribe in their home city, Darra Adam Khel.
Some of the reasons are: the light-colored no-name wood of the stock; the uncertain-looking brass parts, which look more like they were cast by cottage industry than by a mid-19th Century industrial plant; the spiral seam in the barrel, where it was made by hand-forging a rectangular bar in spiral form around a mandrel; the flimsy sheet metal piece opposite the lock; the weird heads, threads and alignments of the screws.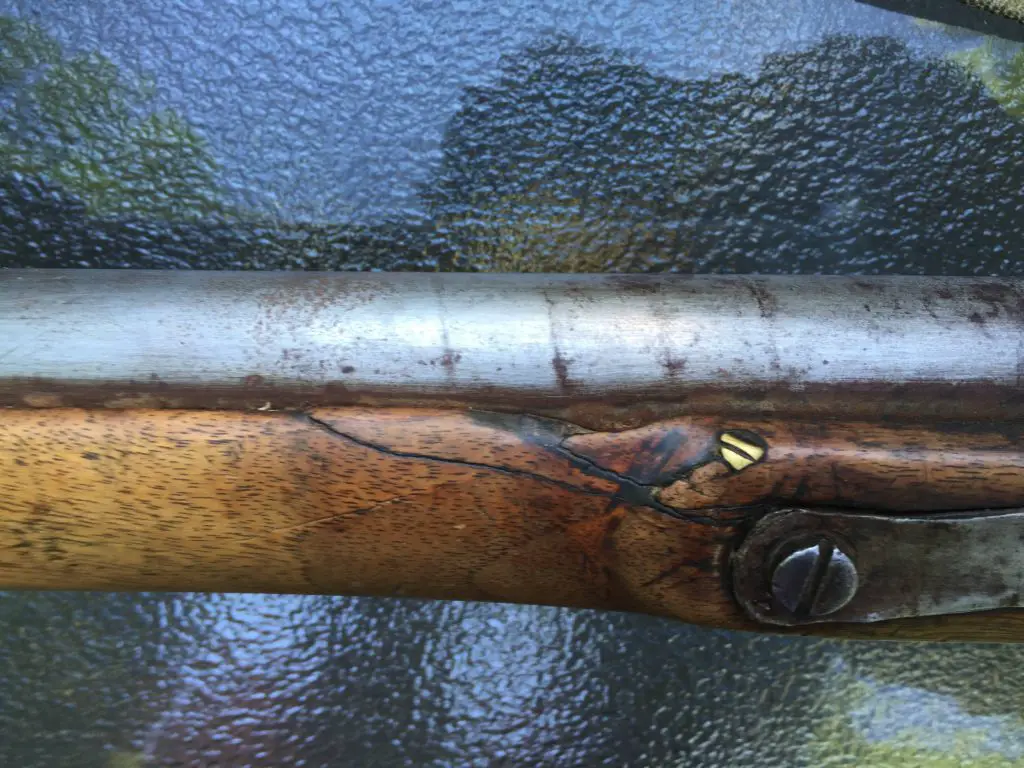 On the other hand, the engraving is clear and without misspellings. Since many Darra gunsmiths are illiterate in any language, you frequently see mirror-image letters and other wierdness in inscriptions. The lock date (1869) is much too late for a P53 Enfield, but it could be a P59, a similar musket made in smoothbore strictly for the use of native troops in British India. So it could be a P59 that has, over the last near sesquicentury, become the host to many repaired and replaced native parts.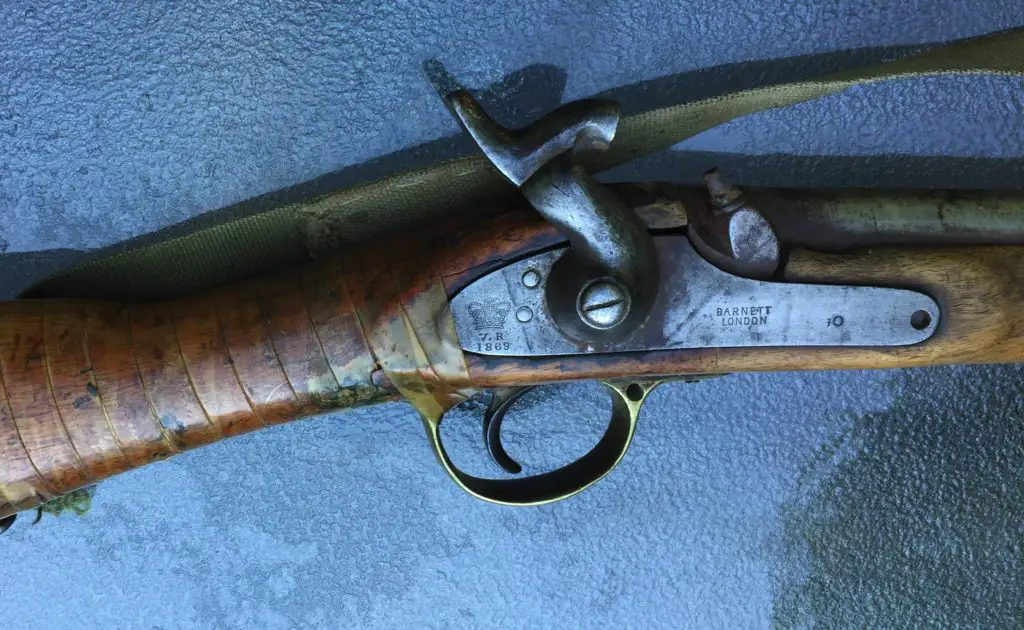 Click more to see some more of the uneven and sometimes crude construction, and many character-rich repairs, of this venerable firearm.