One of the coolest things that you get with membership in the National Shooting Sports Foundation is access to the NSSF's research. We're looking over a survey that they conducted about hunting with AR-type Modern Sporting Rifles. While we can't share the proprietary survey in its entirety, we can comment on a couple of the things that really struck us.

The Survey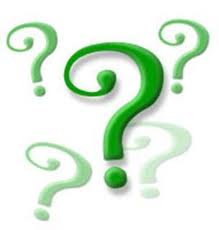 We're not experts in surveys, but the firm NSSF contracted to do this one appears to have great pains to reduce sources of bias and error. For example, they called both landline and cell phones. In addition, they called up to five times, on multiple lines if necessary, to eliminate the bias that results if you only sample those easy to reach by phone.  The questions were what a layman might call fill-in-the-blank, multiple choice, and scaled questions using the Likert scale or a variation, something you've used even if the name comes up blank: "On a scale of one to five, with one being not at all interested and five being very interested…"
If we were working for a major shooting-sports manufacturer or retailer, we'd read this survey and give some weight to its findings.
General Opinions and Demographics
None of these really seems to overthrow conventional wisdom; instead, they reinforce it.
Hunting is something that is taken up by the young, primarily. They start a little younger in, say, the West than in the Northeast, but most hunters start off as minors — the center of the distribution seems to be in late childhood, in the tweens and early teens — and those who start after Age 21 number in the mere single digits . That strikes us as a hint that there might be an untapped market for introducing adults who may be hunting-curious to the sport. I wonder if there are guides who ease first-timers into it?
Yet, one of the reasons people do it the most, may explain the youth bias of beginners: 26% do it "to be with family and friends." (Of course, another large number, 25%, hunt for meat. This is one where a respondent might have given multiple answers, but the survey made them pick one).  The largest group do it for the sport, or recreation Some do it to be close to nature (14%), and trophy hunting is described as a motivation by very few.
Hunting with MSRs
Many more hunters haven't used this kind of rifle, than have (72 to 27 percent). An awful lot of hunters are not interested in it:  the principal reasons are emotional ones. It strikes some as nontraditional, even nonsporting. Others have practical reasons not to use them, one of the most common being that hunters already have the right firearms for the hunting they do. It's not cost that holds hunters back; it's lack of a perceived application for the AR in their form of hunting.
Those that do hunt with ARs primarily hunt varmints and predators.
Looking into the Future
One glimmer of hope in the data, for MSR manufacturers, is that those who have used an AR or MSR for hunting have taken it up very recently, within the last five years. As we've seen in the past, 50 years ago, such rifles weren't even mentioned in gun magazines aimed at the shooting public, except as military curiosities. Twenty-five years ago, they were much more popular, but not in a hunting context. It is in the last few years that we've seen the emergence of a hunting culture that uses modern sporting rifles.
Right in line with that survey data, the hunting culture has emerged first in varmint and predator hunting. The shooting of feral hogs and coyotes is not constrained by the sporting traditions of deer and elk hunting.  No one is shooting hogs to "feel at one with Nature," he's doing it because Nature is uprooting his cash crops! But with the emergence of ARs in large-game calibers like .308 and .300 Win Mag, we can expect to see more hunters whose first rifle, perhaps, was a black one, moving on to larger game.
The trend is certainly for wider penetration and acceptance of the MSR and certain accessories (including suppressors, which are now in the camel's-nose position MSRs were in hunting three decades ago), into the hunting market.
Savvy manufacturers and retailers are, even now, studying this report and trying to figure out how to reach that half or more of hunters who have an emotionally negative reaction to the idea of hunting with an AR.
Well, it took a good 50 years for the bolt action to catch on with hunters, and here in the East (we should mention, one of the interesting features of the report is its regional crosstabs)  there are still many holdouts with lever-action carbines. That means there's a lot of upside for MSRs as hunting rifles — if they can overcome the resistance of the traditionalists, a very open question as the majority of hunters are hunters because they are observing traditions.