Through blind luck, the current Rock Island Premier Auction has one of every major variant of Browning-Colt production (even, very low production) pistol from the earliest Model 1900 "sight safety" locked-breech pistol through the 1911, 1911/24 Transitional, and 1911A1 issue pistols. These are three of the oldest: a 1900, a 1900 converted to 1902 (lacking any safety whatsoever), and a 1902 military (square butt and lanyard ring).
Through blind luck and directed expertise, but mostly directed expertise, Ian McCollum of Forgotten Weapons noticed this, and used those pistols — and a Savage 1907, one of Colt's competitors — to do an impromptu video on 1911 developmental history.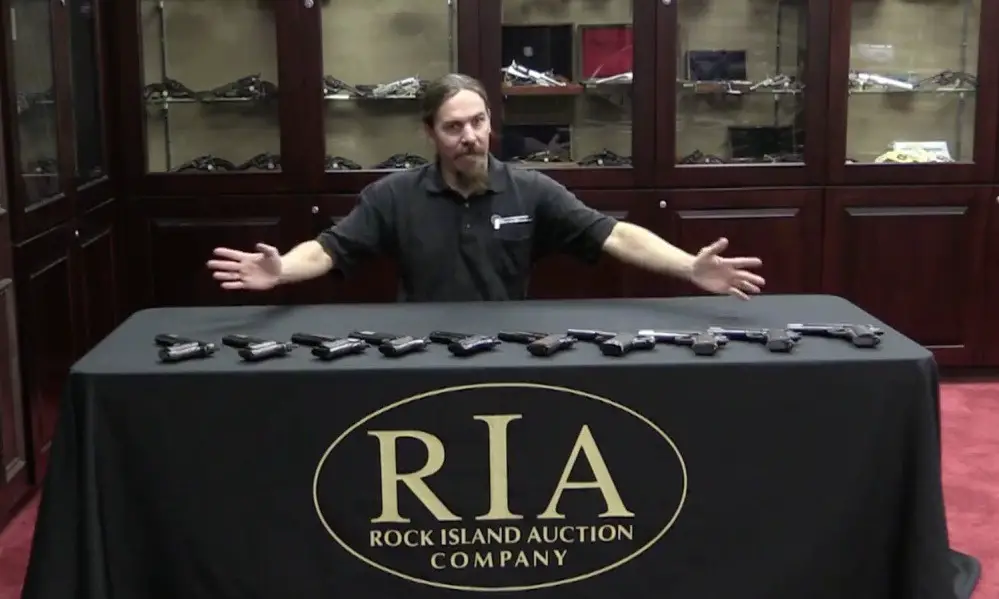 Except… it's not least bit impromptu. It's a real pro job! A half hour plus of awesome gun history. Go thither and enlighten thyself.
And you'll know what you're looking at when you encounter one of these, somewhere down the road: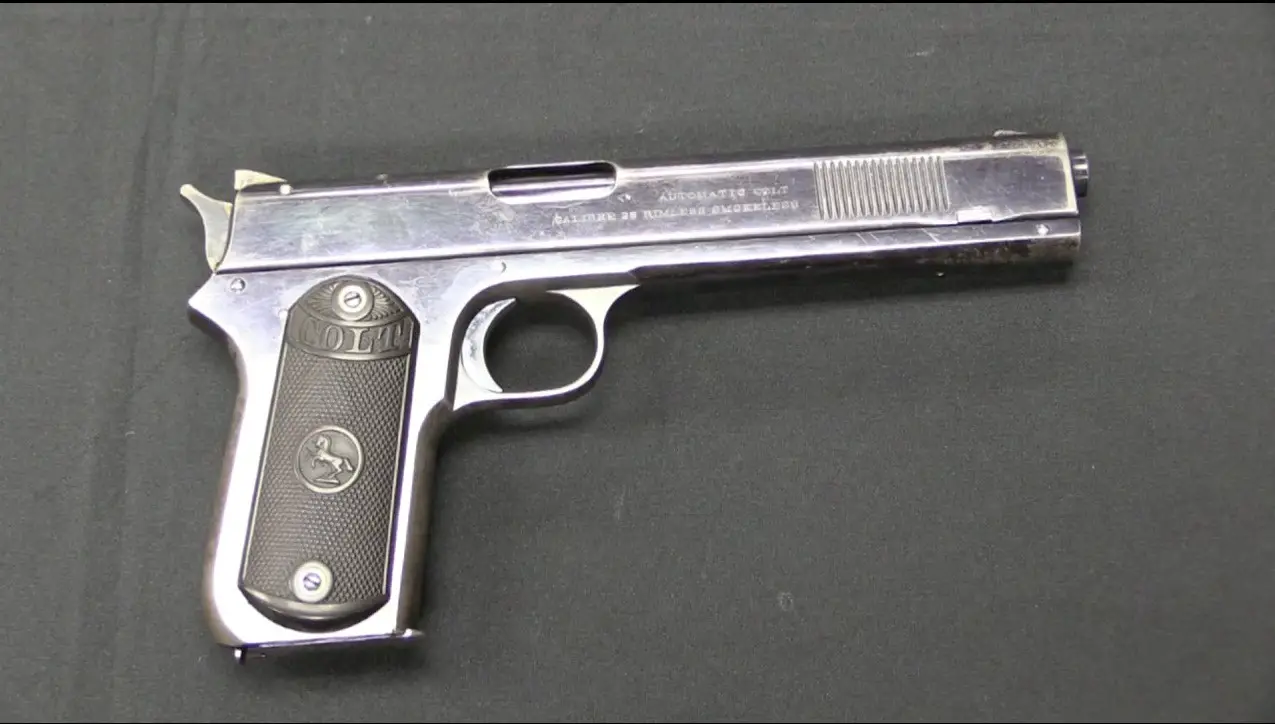 It's the granddaddy of them all, the "sight safety" pistol that Colt just called the Colt Automatic Pistol — after all, in 1900 it was their first and only one — and that collectors call the M1900 Sight Safety. The name comes from the safety, which was the rear sight: with the hammer cocked, it can be rotated down to block the firing pin.
Normally, we'd embed the video, but we'd really like you to go check out Ian's presentation, because he also links to each pistol's page at the RIA auction. At RIA, each pistol's page also includes links to other vintage Colts.