This is a more recent AR lower design, called the Alimanu Phobos. Here's an image of it: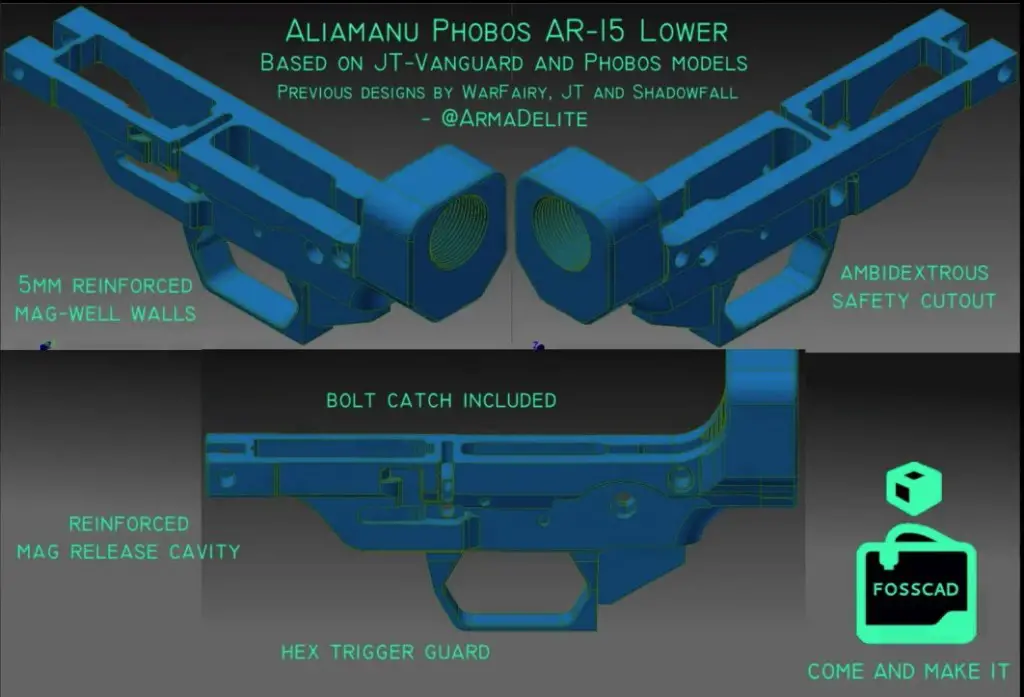 And here's the source of that image, a video showing the lower and showing it being test-fired.
Here's what the video post says:
A test-fire video of the Aliamanu-Phobos AR-15 Lower Receiver designed and printed by ArmaDelite. Printed with ABS plastic on a XYZPrinting da Vinci 1.0 printer, this design is derived from previous designs like the FOSSCAD Phobos, Vanguard and vanguard JT lower receivers. MOAR test fire videos coming soon!
We suspect that the feeding problems may be due to the reduced rigidity of the lower compared to a standard 7075 machined forging. If the positioning of the magazine with reference to the bolt carrier is not consistent, you might get results like this.
The files can be found here:
https://www.sendspace.com/file/lkw9nm
Don't click any of the big Download buttons. This is what the actual link will look like.
Annoy a totalitarian. Share gun design files.