We remember seeing the 6921 as it shook out of the box yesterday. It came with a maybe-good-we-dunno Rogers Super-Stoc, which is not what we had in the hills of the Hazarajat.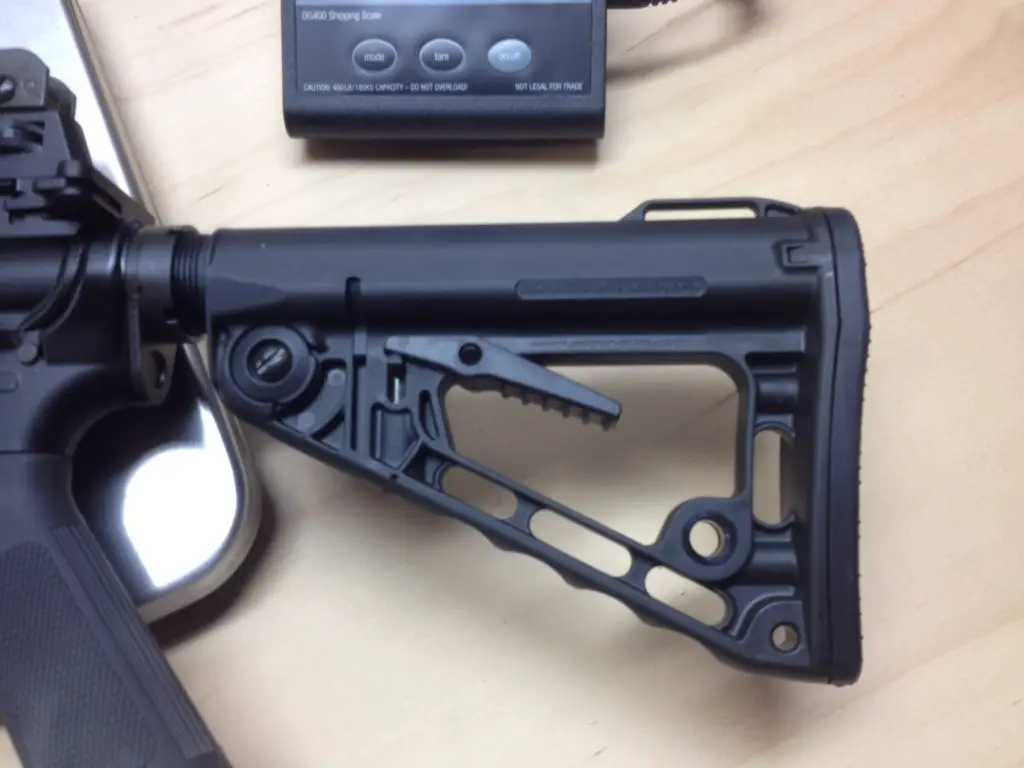 So we needed to go to the parts box for an original Colt Fiberite stock, of which we had a number even before putting in the order for the carbine.
But it turned out, we had a guardian angel looking out for us. One day, while the 6921 sat waiting for the stamp, we got a ring from an old friend who was then still in the old unit.
"What was your rack number?" Easy enough to remember. Jeez, we inventoried the team, and even the unit, weapons often enough. (The Army requires frequent serial number inventories which must be done by two officers or senior NCOs). Normally used and broken weapons parts are turned in, but the unit had a shipment of new SOPMOD stocks, and someone somewhere made a decision that the decade-plus-old, war-weary and well-worn stocks, were dumpster food. It would cost more to collect and ship them to DRMO than they could possibly bring at auction. So they were thrown out.
Needless to say, any of the guys who wanted one, brought one home. And our buddy — God bless him — brought ours home.
Dang. A real piece of the exact gun we had in Afghanistan, is the first part of our reproduction of that stalwart companion. Who else can say that?
Now, practically, the stock is inferior to the Rogers stock on several planes. It's a little looser and shakier on the stock extension. The Rogers has the trick locking lever, which is nifty. Neither one really has a good cheek weld, but the Rogers curved buttplate is a lot more ergonomic.
And, of course, there are other superior stocks out there. But, like the Marine mantra about This is my rifle, "there are many like it, but this one is mine." Not to go all seagull or anything.
(Note: we were wrong yesterday if we said the initial weight of the 6921 with the Rogers was 6.6 and then we established it was 6.5 after weighing the rifle with the Fiberite stock. As this photo, which we didn't look at when writing the post, reveals, the second set of weights was 6.6, meaning the 6.5 was the initial weight result).
There's a long way to go in our M4 Makeover. Next installment? Rails and foregrip.