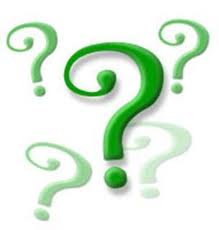 This is one of those Wednesday Weapons Websites of the Week, where we send you out to make your own experience. The reason is that there is an almost unlimited amount of quality information available here, but it's all information that's going to need to be winkled out using some awkward search facilities.
FOIA stands for the Freedom of Information Act, a 1970s law aimed at government transparency that has made many lawyers indecently rich for finding exceptions to shield misconduct and wrongdoing by government agencies or (more often) by senior government officials. Nonetheless, these sites offer the secrets of two agencies that have had a great deal of success as well as some spectacular failures; released documents tell the tales of both.
CIA FOIA Page
The CIA is subjected to a barrage of FOIA requests daily and has developed robust protocols to respond to  these requests, whether serious or frivolous. (The most frequent request, we're told? Information on UFOs. The kooks are out there). The CIA has one of the more comprehensive and, fortunately, easily navigated FOIA sites in the Federal government.
A perfect example of the sort of declassified historical information the CIA excels at providing is this collection on the building of the Berlin Wall and what US intelligence knew about it at the time.
Here's a specific example of the sort of thing you can find on the CIA site: a translated West German set of political objections to the Western Powers potentially renegotiating the status of West Berlin with the Soviet Union, from 1961 or thereabouts. Some of these objections are quite prescient and were narrowly forestalled by statesmanship at the time; others did come to pass, without seriously impeding the Western defeat of the USSR in the Cold War. (Or the USSR's defeat of itself, perhaps). But the Germans had no way to know it at the time.
In addition, the Center for the Study of Intelligence and the Sherman Kent School for Intelligence Analysis's Occasional Papers are not part of the FOIA page, but they're also on the Agency's public website and provide a rich trove of declassified as well as never-classified material. Here's a recent posting from the CSI, an unclassified extract of the classified in-house magazine Studies in Intelligence, which deals with a secret Australian unit in the invasion of the Philippines and conquest of the Sulu Archipelago in 1944-45.
USAF FOIA Page
We went to the FOIA page looking for something very specific that we were promised was there — an accident report on an aircraft mishap this year in Kyrgyzstan to a tanker flying from Manas. We couldn't find that, but we found so many other good things that we shrugged it off.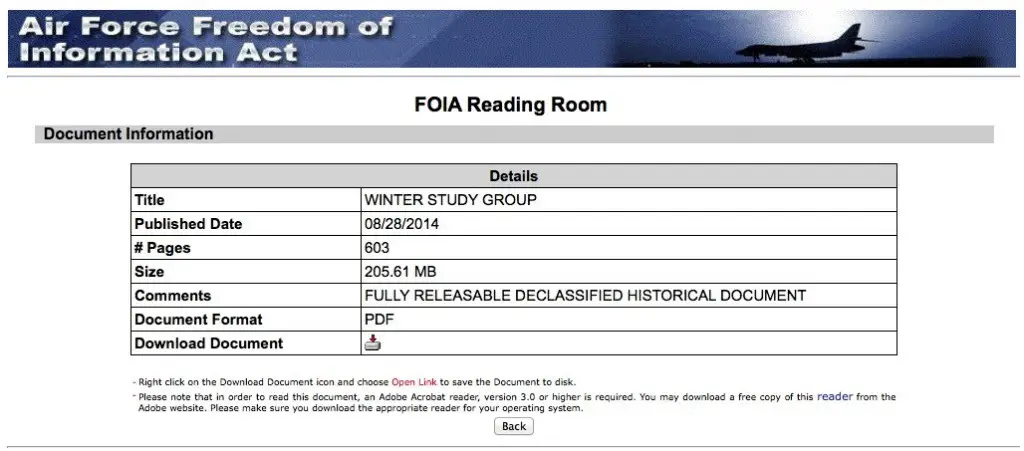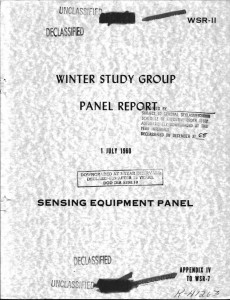 To set up a remarkable example of the material available here, we're looking at a recently (28 Aug 2014) released report of the Winter Study Group's sensing sub-panel from 1960. The Winter Study Group was set up by Lt. Gen. Bernard Schriever USAF and managed by the Mitre Corporation in approximately 1956 to examine the chaos that electronic systems procurement had become. The sensing panel made interesting assumptions about the Soviet bomber and ICBM threat and about systems for detecting an attack. It is no exaggeration to say that this work led to the DEW Line, NORAD, and satellite early warning, just as the WSG's overall work led to the AIr Force Systems Command's Electronic Systems Division (which was established within a year of the final report) and the entire concept of Electronic Command and Control.
The report is a priceless time capsule of 1960 thinking, and the fear of The Bear is palpable in it.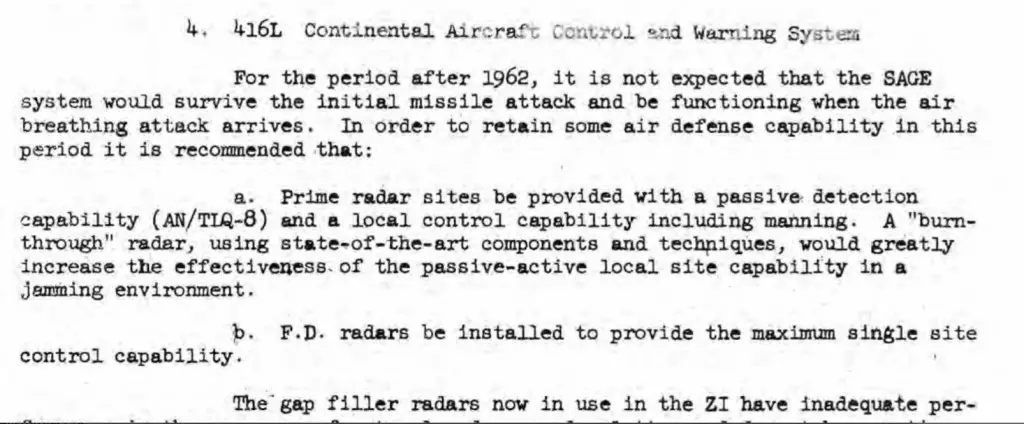 Unfortunately, the bad news: the USAF FOIA website has a human interface that might as well have been designed by Mitre in 1960, and it's a bear (as in difficulty, not Russian, although it is a bit like a long Russian novel in a bad translation) to link an individual report (and impossible to link an individual .pdf). Your only hope is to search the site for WINTER STUDY GROUP, and Lord alone knows what you'll find.
More recent information includes a report of investigation of a green-on blue incident in a command center in Kabul, that we hope to analyze soon; there are valuable lessons for everyone in a "safe place" overseas, and some important facts about the limitations everywhere of "good guys with guns" vis-a-vis bad guys with guns.
Both agencies are host to a lot of documents that are low quality (microfiches, photostats, old mimeographs) and tend to do a pretty lousy job preparing them for the web (they're seldom OCR'd or printed to .pdf yielding a searchable document). But they have information you'll never find anywhere else.  That's the trade-off.
Notes
1. For more on the Winter Study Group, see pp. 13-14 of the MITRE history, Fifty Years of Service in the Public Interest. (.pdf) and pp. 192-198 of Johnson, Stephen B. The United States Air Force and the culture of innovation 1945-1965 (.pdf). Bolling AFB, DC: 2002. Johnson refers specifically to this study but it is another thing entirely to review the original document (as he no doubt did, writing an official history).