This is not Burr Smith's (full name, Robert Burr Smith) Facebook Page — he didn't live to see Facebook, or personal computers for that matter — but it is a tribute page to Smith, an Army Airborne, Special Forces and unconventional warfare legend, set up by his son. Hey, how many guns can you ID from this grainy picture? (Four are easy, we'll list 'em after the jump).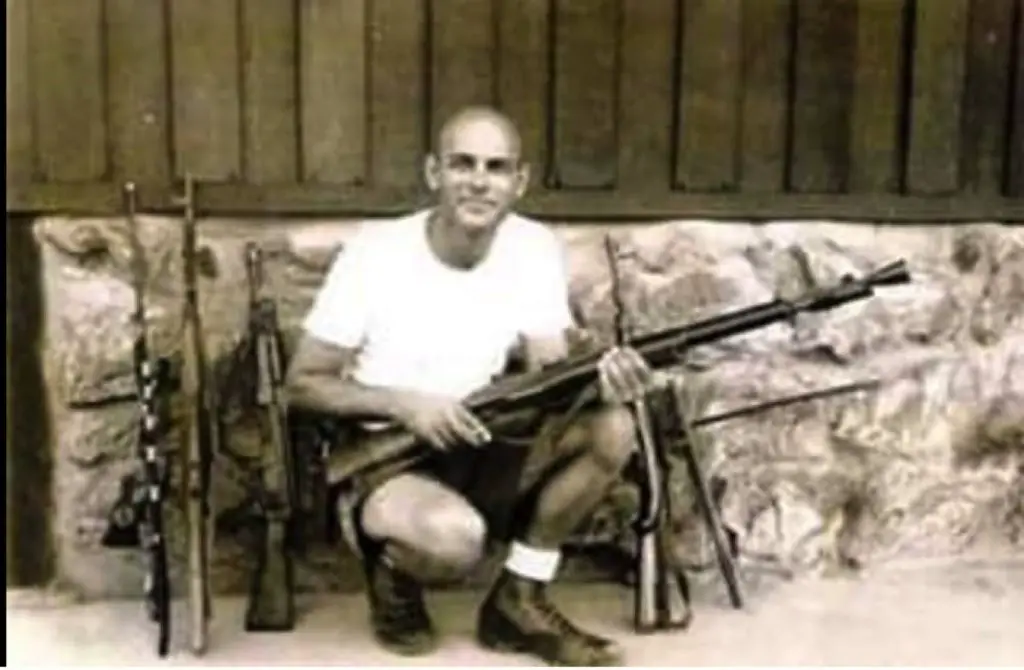 Smith was a member of the famous E Company, 506th Parachute Infantry Regiment, jumping into Normandy on the night of 5/6 June 1944, and that's not even where he became legendary.
Sorry for the day late and brevity, but… well, sorry not sorry. Go to the page. Learn about this guy. There are a few books about the secret war in Laos that will help you understand a guy who began there with White Star and was there on and off for about as long as an American was welcome.