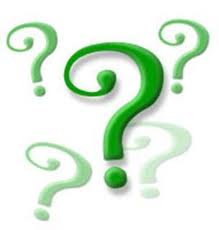 Gotta confess, usually we have a good candidate, or three. But right now we're drawing a blank for a Wednesday Weapons Website of the Week.
So the "right" answer seems to be to punt it to all of you. On the theory that none of us is as bright as all of us1, what are some of you guys' favorite gun-related websites that haven't yet been a W4?
Do you know a forum, or maybe a manufacturer or collector site that's first-rate?
To check to see whether your site of interest has been a W4 before, run the following search (which finds our fourth-ever W4, Forgotten Weapons), and substitute the name of, or a keyword for, the website you're interested in, for the word "forgotten" in the search string:
https://www.google.com/search?&q=forgotten+wednesday+site:weaponsman.com
We're going to be on the road up the East Coast for the next couple of days, but we have most of the posts we need queued up. We may be a bit slow about answering comments (and deleting you-know-who's) but will read them all when we have the opportunity.
Notes
Of course, the corollary or inverse of that is that none of us is as dim as all of us, either. Which explains the madness of crowds.