We saw this blurbed at Instapundit: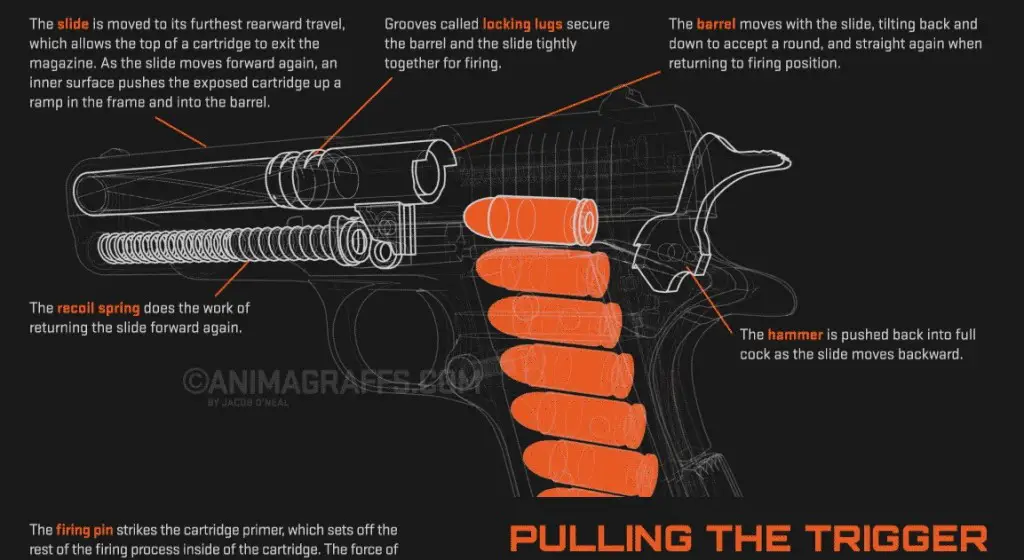 The full thing by artist Jacob O'Neal is something you have to see. Because as cool this is, even clicked-to-embiggen, this is just one small part of it, as a static graphic. The real thing offers several views, and is animated. 
Boy. Sure wish we'd had this back in Weapons School, when two of us ran a study hall late into the night to try to save the guys who had been recycled from the class before us. (We did, but it was hard work — mostly by them, we just happened to be college boys with good study habits who could help out).
Go to his animations site, animagraffs.com and enjoy Jacob's artistry. Along with the gun he's got jet and piston engines and a tarantula. Then come back, hear?
Back now? Was that 1911 animation cool, or what? So, now go see the animated infographic he did for SilencerCo some time back. (And all you 1911 bashers who wanted a Glock, guess what's hosting the SilencerCo Osprey in the graphic?)
Guy's a talented artist. Some website looking for differentiation ought to commission him. (We don't think we can afford him without crimping the toy budgets).