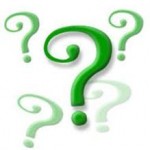 (Apologies to all for the premature launch of this post at 0600 this morning. It was originally supposed to go there, then it was moved to the 1100 spot but the night shift botched the job. Those responsible have been sacked. Your comments and poll elections should be preserved.-Ed.)
The rifle had been praised wildly on the occasion of its adoption. Years of testing had proven its superiority, and it offered a revolution in rifleman's firepower. Some of the claims made for the new rifle were:
Greater accuracy in combat conditions;
a greater volume of fire, firepower equal to five of the old rifles;
more effective against modern threats;
less demanding of training time;
lower recoil, and negligible fatigue from firing;
average size of production rifle groups, 1.75″ extreme spread at 100.
accuracy "better than the average service rifle, compares favorably with [a customized target] rifle"; and,
"every organization so far equipped has submitted enthusiastic reports of their performance under all conditions…"
Despite that glowing report from the men responsible for the decision, reports began to trickle in of unusual, crippling, and intermittent stoppages, and this reinforced many servicemen in their reluctance to give up their Ol' Betsy for this new piece of technology.
Answer after the jump!