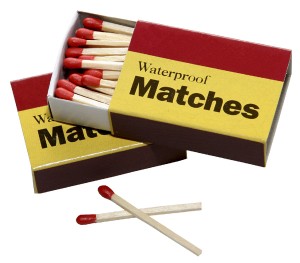 First, we'll stipulate that the victim is a weirdo, and his mental dysfunction probably endangered him in the first place. But while you can point, and laugh, and jeer at weirdos, John Law is entitled to take a dim view of you setting them on fire. That's a new one for the Big List of Bad Crap You Risk When You Ride Public Transit®.
A 16-year-old Northern California boy has been charged as an adult with assault and aggravated mayhem after police say he set another teen on fire on a public bus.

Alameda County prosecutors charged Richard Thomas, of Oakland, on Thursday in Monday's attack on 18-year-old Luke "Sasha" Fleischman.

Oakland police say Fleischman was asleep on an AC Transit bus and wearing a kilt-like skirt when another passenger set the garment ablaze.

The young man's mother and friends say Fleischman identified as "genderqueer," a designation sometimes adopted by individuals who see themselves as neither male nor female.
If you are against the idea of a guy in a skirt, well, don't put one on. Or laugh at the guy. But as expansive a view of the First Amendment as we may take around here, your right to swing a match ends at another's inflammable garment.
Incinerating him is right out.
Seriously, this kid should go to prison. If he made it to 16 and claims no one told him that torching one's busmates is poor form, his parents and/or guardians should all join him in San Quentin on the family plan.
"Public" transport is, of course, one of those things where "public" not only means "Government," but is also a euphemism for "lousy." Like "public restroom". Nobody gets set on fire behind the wheel of his car, or astraddle his bicycle for that matter. But go into the teeming, dysfunctional jungles of a Blue State big city subway or bus line and you've entered the food chain: and in the case of most people, at the "tasty small rodent" level.
via Calif. teen accused of setting bus passenger on fire is charged as adult; hate crime alleged | Fox News.