This Tour d'Horizon comes naked into the world, like a newborn baby; its plaintive cries may draw your attention, at least until the 0600 post tomorrow.
This is where we throw a lot of our open tabs.
Guns
I don't wanna work, I just wanna bang on my gun all day.
Guy in a Garage Lightweight AR
This AR has been built by a friend of GIAG. He's assisted with the carbon handguard, and is preparing the rifle for the stock in the next video.
That's not all he's been up to, so do take a look around his YouTube Channel if you like this kind of stuff. (And this YouTube channel is unrelated, and entirely off topic, but the guy here — Eric Harrell — has done some cool automotive prints).
Guy in a Garage 3D Printed Stock for LW AR
This video shows GIAG's latest gun print — a butt plate that converts an ordinary A2 buffer tube into a lightweight stock for a featherweight AR.
When Guns are Outlawed, Some Outlaws build Chemical Weapons
This took place in, of all things, a Wal-Mart.
The man wearing all black is initially seen in the security footage from June 18 blending in like any other shopper.

But, authorities say, he didn't come to the store to shop, but to build a chemical weapon.

Detectives identified the suspect as Martin Reyes. They say he went to the store after conducting research online on how to build a deadly chemical weapon.

Once inside the store, police said the man assembled all of the ingredients from store shelves, which included some kind of electronic appliance.

Police said he used a socket near the stationary section to plug in the appliance, which was then designed to set the chemical weapon off.
No one was harmed, and Reyes, who is defined as a "mentally ill career criminal," is safely under lock and key. The whole thing was caught on store video.
We're not sure what "most adapted" means in this context.It sure does look cool.
Anti Gun Academics Demand Ban on 3D Printing in Firearms
Because it could lead to mayhem… and home-built nukes. Hey, they're liberal arts profs (strike one) from LSU. (Strike two). And clearly haven't read anything in the field (strike three and out).  Cue Randy Newman: "College men… from LSU. Went in dumb, come out dumb too."
Usage and Employment
The hardware takes you only half way. (We have a lot of that this week).
This Does Not Look Like a Good Shoot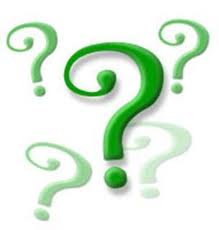 In North Miami, a cop shot a guy who was lying still, hands up.
[Therapist Charles] Kinsey says he was trying to intervene on behalf of an autistic patient who had run off from the group home. According to police, someone called 911 to report a suicidal man walking around with a gun. The group home patient had a toy truck in his hands.

"When I went to the ground, I went to the ground with my hands up," Kinsey told WSVN, "and I am laying there just like this. Telling them again there is no need for firearms. He is autistic. He has a toy truck in his hand."

"I was really more worried about him than myself. I was thinking as long as I have my hands up," Kinsey continued. "They're not going to shoot me. This is what I'm thinking, they're not going to shoot me. Wow, was I wrong."
Yep, the cop then popped him.
"I thought it was a mosquito bite," Kinsey explained to WSVN, "and when it hit me I had my hands in the air, and I'm thinking I just got shot! And I'm saying, 'Sir, why did you shoot me?' and his words to me were, 'I don't know.'"
The police department apparently slept through Public Relations 101, as they immediately clammed up, lawyered up, and basically started acting like a bunch of perps that just got caught shootin a guy for no reason:
Police did not identify the police officer who shot Kinsey and would not update WSVN about their investigation, although they say the state is also investigating the incident.
Other media reported that the cop fired deliberately, but was trying to shoot the autistic guy for not complying with his orders. His marksmanship was even worse than his judgment.
Cops 'n' Crims
Cops bein' cops, crims bein' crims. The endless Tom and Jerry show of crime and (sometimes instantaneous) punishment.
Black Criminals' Lives Matter, I
The city of Slummerville — excuse us, Somerville, it's an understandable mistake — is sucking up to the black criminals' social movement with a Black Lives Matter banner. The police union head sent a letter pointing out that it was under the aegis of Black Lives Matter that five Dallas policemen were murdered by a radicalized gunman and 21 cops were injured — one with a fractured spine — in St. Paul by mostly-white "Black Lives Matter" rioters.
Common chants at Black Lives Matter riots have included: "Hands up, don't shoot" referring to the myth that would-be cop killer Michael Brown had his hands up; ""Pigs in a blanket, fry 'em like bacon," which is fairly self-explanatory; and "What do we want? Dead cops! When do we want them? Now!" which again needs no explaining.
Black Criminals' Lives Matter, II
The Philadelphia PBA is not too thrilled with Hillary Clinton's selection of convention speakers for next week — she has packed the stage with family members of criminals shot by police.
At the Republican Convention
Thousands of special agents from other agencies have descended on Cleveland to coddle the protesters ar the Republicans' National Convention. Their briefing from the Secret Service was eye-opening. A great deal of intelligence preparation had been done, and the officials had their eyes on specific malefactors to make sure they didn't factor their mal in this time and this place.
In case of riot, one of their agencies was tasked to provide thousands of gas masks. Some literal-minded equipment manager duly delivered what looked like the agency's entire stock of masks.
No filters.
The whereabouts of the filters are unknown, but they may be in Philadelphia, where thousands of agents will be converging to coddle the protesters at the Democrats' National Convention. We recommend cardboard boxes, duct tape, and watching Apollo 13. 
Burger Bites Burglar Back
OK, he wasn't really a burglar, but we couldn't resist that slightly inaccurate headline: he was a bank robber. Fleeing a crime, he threw something from a car. The cops, hoping for a gun, were upset to find a half-eaten burger instead.
But then some bright spark thought: did he leave DNA on the burger? He did, giving the embattled (and long misled) Chicago PD a well-earned win. Burger Boy and his accomplice are now enjoying an all expenses paid vacation from crime on the Illinois' taxpayers' tab.
We bet he doesn't like the food any better where he is now. Life is tough; it's tougher when you're stupid.
Guess Who This Perv Works for?
Perv:
Nicholas Fernandez, 29, was arrested on a charge of voyeurism Tuesday, Seattle police said in an arrest report. The incident occurred on an escalator, and not in a security line.

Fernandez …[followed] a woman up an escalator, where he activated a cell phone flashlight and appeared to take video of the woman
Employer? TSA. Naturally. No one good, decent, honest, competent, moral, ethical or intelligent has ever been employed at TSA in any capacity whatsoever. As the story reminds us:
Last year, the TSA fired two employees at Denver's airport after the agency alleged they were involved in the groping of male passengers in a security line.

The employees were not identified and no criminal charged were filed.
Yep, for once TSA protected someone's privacy: the pervs'. Figures.
Who Else has Committed This Heinous Misdeed?
This grinning crook (she actually has a long rap sheet) is Jessica Reger, who was busted in Pennsylvania for… well, let's let The Smoking Gun tell it.
Jessica Marie Reger, 29, was arrested last week and charged with endangering the welfare of her children, ages three and five. Driver Ilena Blackburn, 28, was charged with reckless endangerment and improper child-restraint system counts.
What'd she do?
According to a criminal complaint, Reger was spotted last Sunday night putting her children in the Corvette's trunk near her home in Hanover, a York County borough. Blackburn and Reger then drove away, but were subsequently pulled over by police responding to a 911 call.

After a cop directed Blackburn to open the car's trunk, Reger's children were discovered inside. Officer Andrew Richey noted that the vehicle's license plate was "RD HOTT1."
Anybody else given a kid a ride under a Corvette's bubble? Hell, anyone else been the kid? How about the "way back" of a station wagon, back in the day?
It's nice to know that crime has been zeroed out in PA, and the cops can concern themselves with parenting. (Judging from the grin and the ink, Ms Reger is Bat Guano Crazy®, but that's not against the law).
"Green Fuel" Scams Exposed. IRS Penalizes… Guy Who Exposed 'em.
This is one of those things where you have to Read The Whole Thing™. But here's a bit:
Henck thinks the IRS is retaliating for his decision to publicly question one of the agency's policies. That policy concerned refundable biofuels tax credits, created to foster new technologies but which ended up being claimed by big paper companies that had been burning a pulping byproduct known as black liquor since the 1930s.

Defying normal practice, the IRS did not issue written guidance at first and did not oppose the paper companies' claims. Congress did not act either. As a result, the paper companies, which were losing money during the 2009 financial crisis, ended up receiving $8 billion or more in direct payments from the Treasury. The Post published several articles on the subject. Many tax experts, including Martin Sullivan, a former Treasury official and chief economist of the nonprofit group Tax Analysts, condemned the black liquor credits. …

This is not Henck's first brush with his superiors at IRS. In 2003, he went to the Wall Street Journal to protest the IRS's failure to treat synthetic fuels cases as tax shelters that would cost the government billions of dollars. He alleged the IRS allowed companies to spray "Elmer's glue" on ordinary coal to make it look like a synthetic fuel. …
We don't think there's a single "green" anything that's on the level. It's all scams, all the way down, and the taxpayers are left holding the bag. By the very IRS that enabled these paper companies to walk away with $8 billion of the money they lift from those same taxpayers.
 The Perils of Kathleen: Continued
This is our ongoing series where we examine the ongoing meltdown of the paranoid, vengeful and extremely anti-gun Pennsylvania attorney general, Kathleen Kane.
Unconventional (and current) Warfare
What goes on in the battlezones of the world — and preparation of the future battlefields. 
Munich Attacks
CNN is reporting the attacker(s?) shouted allahu akbar and targeted children. Behold the glory of the worship of Mohammed.
President to tell us the motivations of the assailants are unknown in 5… 4… 3…
What was it another politician said? Something about how this doesn't represent Islam.
We do, however, note that early media are almost always wrong in cases like this.
Snowden Demonstrates: How to Authenticate a Leak
How to authenticate a leak: https://t.co/DWIaLr59CJ

— Edward Snowden (@Snowden) July 20, 2016
Veterans' Issues
Is it time to disband this thing yet, and letting all its bloatoverhead seek its own level in the Dreaded Private Sector™?
Committee Chair Gives Up on Bob McDonald
Bob McDonald, originally appointed to straighten out VA, was quickly "institutionalized," and realized his real constituency was the VA's employees, not veterans. But he's lost some of his early supporters, including the Chairman of the House Veterans Affairs Committee. Military Times:
"I think the next secretary, whoever that is, has got to be an agent of change, somebody that will resist the call from within the department to maintain the status quo," Rep. Jeff Miller, R-Fla., said during an interview with Military Times at the Republican convention in Cleveland. "And I think, unfortunately, the status quo in many instances remains."
Usually, the fish rots from the head. In this case, the fish spread its rot to a fresh head. You really don't want "Well, he wasn't as bad as Shinseki" as your Washington epitaph. Miller, though, noted that McDonald probably doesn't want to stay on as VA head: coming from the private sector, he took the job with no clear grasp of how entrenched the dysfunction is in the VA.
If No One Answers the Crisis Line, is there Really a Crisis?
This should have been corrected by now, because it dates to the last days of last month — three weeks ago. Still, we haven't heard one way or the other. Military Times:
Four months after Veterans Affairs officials announced leadership changes at the agency's suicide hotline — and praised employees following a scandal over dropped calls — the line's director has resigned and some staff members still answer as few as one call a day.

Documents obtained by Military Times indicate that Veterans Crisis Line Director Gregory Hughes, hired in January to lead the troubled call center after reports that callers were placed on hold or sent to a voicemail system, resigned effective June 17.

According to a Government Accountability Office report released Monday, 73 percent of calls made to the crisis line during a two-month period in 2015 were answered within the VA's standard of 30 seconds …. But emails from Hughes to his staff in early May 2016 indicate that matters only got worse — roughly half the calls received at the Crisis Line rolled over to the backup centers because they weren't answered within 30 seconds.
30 seconds is important, because then — if the wannabe suicide hasn't hung up and kilt hisself in frustration — the calls are routed to outside contractors. Dunno. Can that be worse than the  VA?
VA Blew PTSD-Dog Study
According to an op-ed in the Wall Street Journal (paywalled, clumsily robo-paraphrased here) the VA was assigned to study the effectiveness of service dogs for PTSD-afflicted vets. Stop us if you've heard this before: the VA botched it.
Embattled Contractor TriWest Loses Alaska Vets Scheduling Gig
Privatizing VA functions tends not to work because the gigantic companies that bid on such contracts, grown fat and slow on government cash, tend to do a crappy job. Consider TriWest, which has received billions in VA handouts and botched scheduling for Alaska vets so badly that VA does it better in-house. And that's with the Alaska office being run by lower-48 scheduling scandal figure Linda Boyle.
VA Appears to Encourage Disability Fraud
This depresses us. We've been seeing legitiamate, good vets corrupted by the system and going down that slippery slope where they claim mental health benefits because of the golden lure of disability money. We've always felt the VA makes getting disability for real injuries too difficult, and makes cashing in too easy for fakers. Now the WSJ has noticed. (Paywalled).
Lord Love a Duck!
The weird and wonderful (or creepy) that we didn't otherwise get to. 
We're Changing Browsers
We have a new favorite browser, as of yesterday: Brave. It's developed by a team led by Brendan Eich (the former CEO who was unpersoned at Mozilla for donating to the "wrong" cause). In the end, it looks like Eich was actually liberated by the firing — not least, from Mozilla's antediluvian codebase.
Best things about Brave?
It's wicked fast.
It adblocks by default.
Really, seriously, fast.
It contains antitracking technology (a Stanford study found that half the time users opt out of invasive advertising cookies, the identity thieving ad leeches keep running them anyway.
Privacy is engineered in, not ineptly grafted on (we're looking at you, Firefox) or not even an option (Edge, Safari).
Its speed is like suddenly getting a faster internet.
It works with everything we've thrown at it, with one exception (there doesn't seem to be any way to use the Press This add-on for WordPress, which dings our workflow a little).
One of the devs' on-site picture shows him flying an experimental plane! Another brother!
Opera was just bought by the Chinese MSS

unidentified Chinese investors

(wink).
Did we mention the speed? We really meant to say something about the speed.
Even the lion icon is cool.